Cancer Center Clinical Trials Directory
Clinical Research
UT Health Cancer Center at The University of Texas Health Science Center at San Antonio
7979 Wurzbach Rd, Suite Z400, MC 8232, San Antonio, Texas 78229
Phone: 210-450-5882
Fax: 210-692-7502
Virginia Kaklamani, M.D.
Associate Director for Clinical Research and Medical Director of the UT Health Cancer Center Clinical Trials Office
Email: kaklamani@uthscsa.edu
Disease Site Team Leaders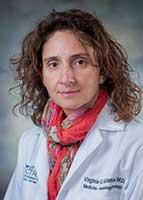 Women's Cancer
Virginia Kaklamani, M.D.
Email: kaklamani@uthscsa.edu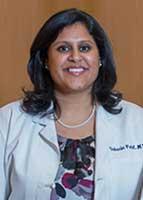 Gastrointestinal (GI)
Sukeshi Patel Arora, M.D.
Email: aroras@uthscsa.edu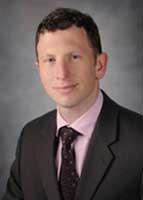 Genitourinary (GU)
Robert Svatek, M.D.
Email: svatek@uthscsa.edu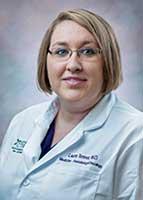 Special Populations
Laura Tenner, M.D.
Email: tennerl@uthscsa.edu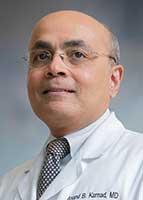 Thoracic / Head & Neck
Anand Karnad, M.D.
Email: karnad@uthscsa.edu
Neuro-Oncology
Andrew Brenner, M.D., Ph.D.
Email: brennera@uthscsa.edu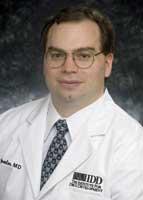 Phase I / Other tumor types
John Sarantopoulos, M.D.
Email: sarantopoulo@uthscsa.edu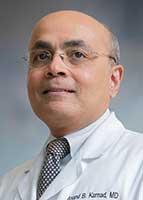 Sarcoma
Anand Karnad, M.D.
Email: karnad@uthscsa.edu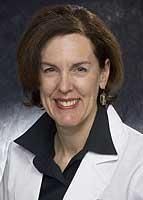 Pediatric
Anne Marie Langevin, M.D.
Email: langevin@uthscsa.edu
Always send emails to Dr. Langevin, copying:
ctofinance@uthscsa.edu and regulatoryaffairs@uthscsa.edu
Hematology
Sumit Madan, M.D.
Email: madan@uthscsa.edu
Clinical Trials Office
To setup a Site Qualification visit or a Start-up Meeting, contact:
Diana Gonzales
Phone: 210-450-5950
Email: gonzalesd9@uthscsa.edu
Note - Please allow 2-3 weeks advance notice to arrange Site Qualification visits
Feasibility Questionnaires, Budgets, Contracts (CDAs, CTAs)
Please send all Feasibility Questionnaires, Budgets, Contracts (CDAs, CTAs) to ctofinance@uthscsa.edu
Kathy Lagleder, B.A.
Grants and Contracts (Agreements Specialist)
Phone: 210-450-3911
Email: lagleder@uthscsa.edu
Patricia (Patti) Morris
Budget Analyst - Associate
Phone: 210-450-1608
Email: morrisp3@uthscsa.edu
Jacklynn Muniz, BBA
Budget Analyst - Intermediate
Phone: 210-450-3824
Email: munizj@uthscsa.edu
Regulatory Affairs
Please send all regulatory documents to Regulatory Affairs (including protocols, amendments, safety reports, IBs, FDFs, etc.)
S. Lisa Creighton, B.S., CCRP
Regulatory Affairs Manager
UT Health Cancer Center at The University of Texas Health Science Center at San Antonio
7979 Wurzbach Rd, Suite Z447, MC 8032, San Antonio, TX 78229
Phone: 210-450-1366
Fax: 210-450-0417
Email: regulatoryaffairs@uthscsa.edu
Pharmacokinetic Laboratory
Please send all pharmacokinetic supplies, etc. to Marianna P. Cagle.
Marianna P. Cagle
Supervisor of Pharmacokinetic Laboratory
UT Health Cancer Center at The University of Texas Health Science Center at San Antonio
7979 Wurzbach Rd, Suite G352, MC 8227, San Antonio, Texas 78229
Phone: 210-450-1883
Fax: 210-450-5795
Email: cagle@uthscsa.edu
Investigational Drug Section (Pharmacy)
Please send all study drugs to Ivan Reveles, PharmD.
Ivan Reveles, PharmD, M.S., BCPS
Pharmacist Supervisor, Investigational Drug Section
UT Health Cancer Center at The University of Texas Health Science Center at San Antonio
7979 Wurzbach Rd, Suite G354, MC 8222, San Antonio, TX 78229
Phone: 210-450-5885
Email: revelesi@uthscsa.edu
For IVRS access, please add the following individuals to have access to the IRVS system:
Accounts Payable
Jessica Valdez
Finance
UT Health Cancer Center at The University of Texas Health Science Center at San Antonio
7979 Wurzbach Rd, Urschel Tower, 6th Floor, San Antonio, Texas 78229
Phone: 210-450-5869
Fax: 210-692-9822
Email: valdezj4@uthscsa.edu
Quality Assurance / PRMS Committees
Melissa Nashawati, MPA
Director of Quality Assurance for Research Administration
UT Health Cancer Center at The University of Texas Health Science Center at San Antonio
7979 Wurzbach Rd, Urschel Tower Suite U515, San Antonio, Texas 78229
Phone: 210-450-3955
Email: nashawati@uthscsa.edu
PRC Coordinator
Erica Martwick
PRC Coordinator
Phone: 210-450-1125
Email: martwick@uthscsa.edu