GSBS New Student Information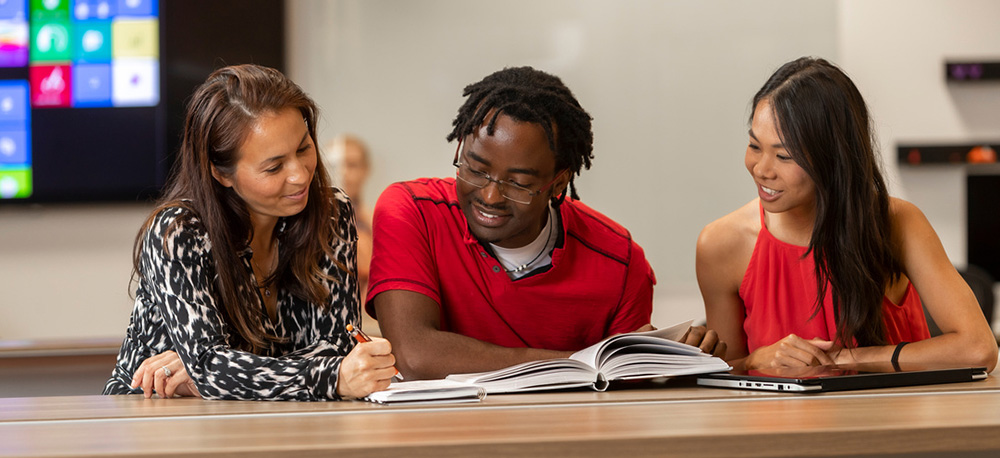 Welcome
It is our pleasure to welcome and assist you with your transition to the Graduate School of Biomedical Sciences and the city of San Antonio. Below you will find important information regarding your matriculation and enrollment process.
If you have any questions, please contact Admissions Program Coordinator, Yvonne Valdez at valdezy3@uthscsa.edu.
Student Web Orientation
All students are required to complete the web orientation offered by the Health Science Center's Knowledge Center (KC) learning management system. The instructions will be sent to your LiveMail email account from Knowledge Center.
For supervisor notification, add your Academic Program Coordinator, in order for her to receive a notice of completion. Failure to complete both modules of the web orientation will result in a HOLD status and will delay the registration process.
GSBS Calendar (All GSBS Programs excluding IBMS) 
Scroll table right to view more
| Date | Event |
| --- | --- |
| May 5 | New Student Webinar |
| Aug 17 | Safety Orientation |
| Aug 18 | GSBS Bootcamp |
| Aug 19 | Program Specific Orientation |
IBMS Specific Calendar 
Scroll table right to view more
| Date | Event |
| --- | --- |
| April 15 | Acceptance Deadline |
| May 5 | New Student Webinar |
| Aug 2 | Report to Campus, Start of Pre-Matriculation Courses |
| Aug 2 | Mini Bootcamp |
Tuition and Fees
Up to date tuition and fees charges can be found here. If a HOLD remains on a student account that prevents registration and payment of tuition and fees by 4:00 p.m. Friday, August 19, the student will be responsible for paying a $100 late fee.
Registration for Fall 
Each student is responsible for registering themselves for courses, make sure to be in contact with your program regarding your exact plan of study. Each student is responsible for any HOLD status on the account that could delay registration and enrollment. This can be done by accessing the Student Self-Service site.
Immunization Requirements
All incoming UT Health Students must meet and maintain the University's requirements for immunizations. Students that are out of compliance will be issued a HOLD that will inhibit them from registering for classes. As of Fall 2019. the University started using a system called Sentry MD with whom you will communicate directly. Once you have been matriculated into the University you will be contacted by them directly with further instruction on how to submit your records. A complete FAQ section on Sentry MD and the Immunization Requirements can be found here: Student Immunization Tracking.
Student Health Insurance Coverage
All UT Health students are required to have health insurance. Until you have either chosen to purchase the student option from the University or have proven that you have your own coverage either on your own, through a parent or spouse a hold will remain on your account. Once you have completed this form, the HOLD will be instantly released allowing you to complete registration.
The student health insurance option is available for purchase through the Office of Student Life. Corresponding fees for that coverage can be found on their website here. 
For Students who Receive Stipends
Please follow up with your department regarding stipend amounts and start dates. Student employees of UT Health San Antonio and earning a salary, you will be paid on the 1st business day of each month. 
International Students
Please contact the Office of International Services at international@uthscsa.edu regarding your offer and F-1 documentation. If you would like to contact the GSBS international club with any questions or if you need help.
Additional Information
Webinar for New Student Information (will be available in May 2021)
Other Important Contacts
Room 101F MED
Phone: 210-567-2648
Fax: 567-2689
Room 317L MED
Phone: 210-567-2621
Fax: 567-2685
Room 1.422 Nursing School
Phone: 210-567-2788
Fax:   Fax 567-5903
Hours:
Monday 8 a.m. to 7 p.m.
Tuesday - Friday 8 a.m. to 5 p.m.
Room 314L MED
Phone: 210-567-2654
Fax: 567-3415
Recreational Sports
Phone: 210-567-5220
Room 318L MED
Phone: 210-567-2635
Fax: 567-6643