Neuroscience Academics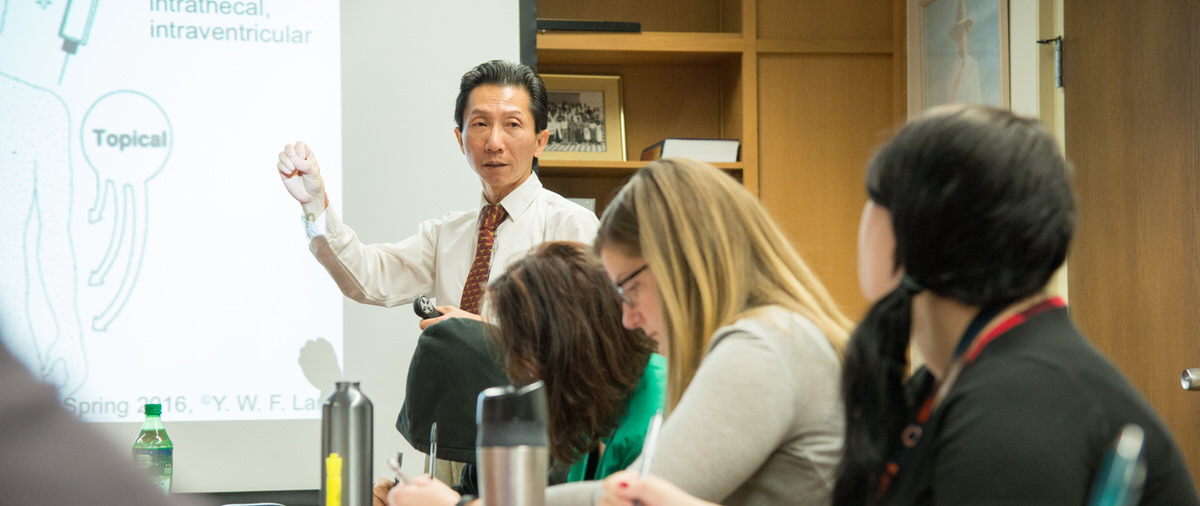 The Neuroscience discipline of the Integrated Biomedical Sciences program provides didactic and laboratory training in subject areas and levels of analysis ranging from molecular, cellular, and neurochemical to systems, behavioral, and clinical, all focused on the regulation and function of the nervous system. Drawing on the expertise of approximately fifty faculty from five basic science departments and eight affiliated departments or divisions within the medical and dental schools, we emphasize a flexible program of study and research tailored to the individual needs and interests of all students in Neuroscience. 
In addition to discipline-specific fundamental and elective courses, we offer a rich diversity of research rotation opportunities, upper-level elective courses, and a broad selection of faculty dedicated to mentoring graduate students in dissertation research. Furthermore, Neuroscience students will enjoy a number of enrichment opportunities, including journal clubs, seminars, an annual retreat, participation in brain awareness week activities, and several social functions. Students are encouraged to present their research in a variety of settings, to attend professional meetings locally, nationally and even internationally, and to publish their work in peer-reviewed professional journals. A highly interactive community of faculty, post-doctoral fellows, laboratory staff and fellow students all contribute to a challenging, stimulating and supportive environment within which our students can develop into successful neuroscientists. 
To view the plan of study, click here.