Career Paths and Marketable Skills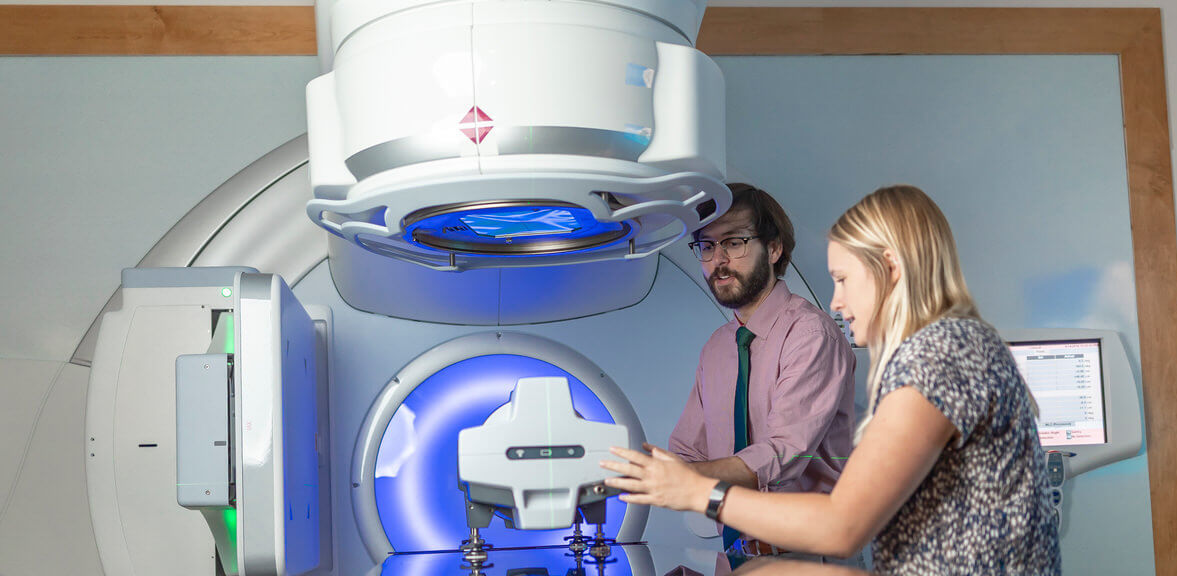 Since the Commission on Accreditation of Medical Physics Education Programs (CAMPEP)-accredited Doctorate of Medical Physics degree satisfies the The American Board of Radiology's residency requirement, students are prepared to step directly into clinical medical physicist positions following graduation.
The degree also prepares students for related industry positions, but all UT Health San Antonio DMP graduates thus far have entered into clinical positions after graduation.
The Graduate School of Biomedical Sciences is proud to partner with the Texas Higher Education Board in helping students develop and build on skills employers value and seek out in job candidates.
Doctorate of Medical Physics Marketable Skills:
Analyzing data and information
Complex problem solving
Critical thinking
Developing objectives and strategies
Evaluating information to determine compliance with standards
Oral comprehension and expression
Problem awareness
Professional collaboration
Quality control analysis
 Systems evaluation and analysis
Troubleshooting
Updating and using relevant knowledge
The Office of Career Development
UT Health San Antonio graduate students have access to the GSBS Office of Career Development (OCD). The OCD provides career and professional development training opportunities including individual meetings/career counseling, workshops & seminars. The OCD also works with the Graduate School's Career Advisory Council and provides career exploration talks. The OCD provides graduate students a framework to discover next steps in their career along with resources to encourage and prepare graduate students for the future.