Community Outreach
Science Outreach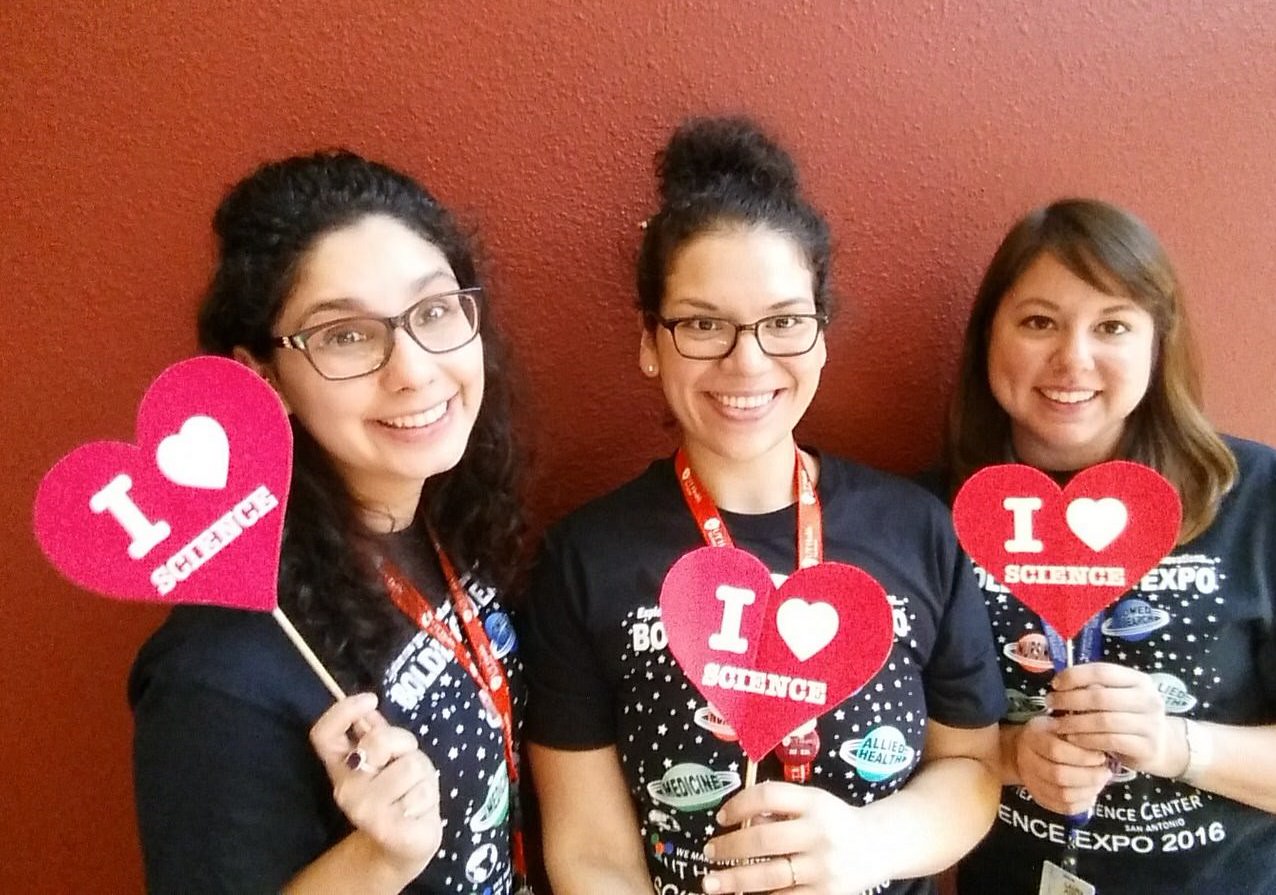 One of the ways that we help our community is by participating at local science festivals. Our students routinely serve as judges at The John Jay Science & Engineering Academy Science and Engineering Fair and the Young Women's Leadership Academy fair. We also help volunteer at science nights through the Voelcker Biosciences Teacher Academy or Initiative for Maximizing Student Development program such as when we went to the Robert L. Vale Middle School Science Night, Booker T. Washington Elementary School or Cafe College.
Science outreach is a passion of ours and we are frequent participators of the Boys & Girls Club Fall STEM Day, Girls Inc. Science Festival.
Another way we contribute to the community is by visiting local schools or after-school programs such as the Five Palms Elementary School, Sunshine Cottage School, Boys and Girls Clubhouse.
San Antonio Outreach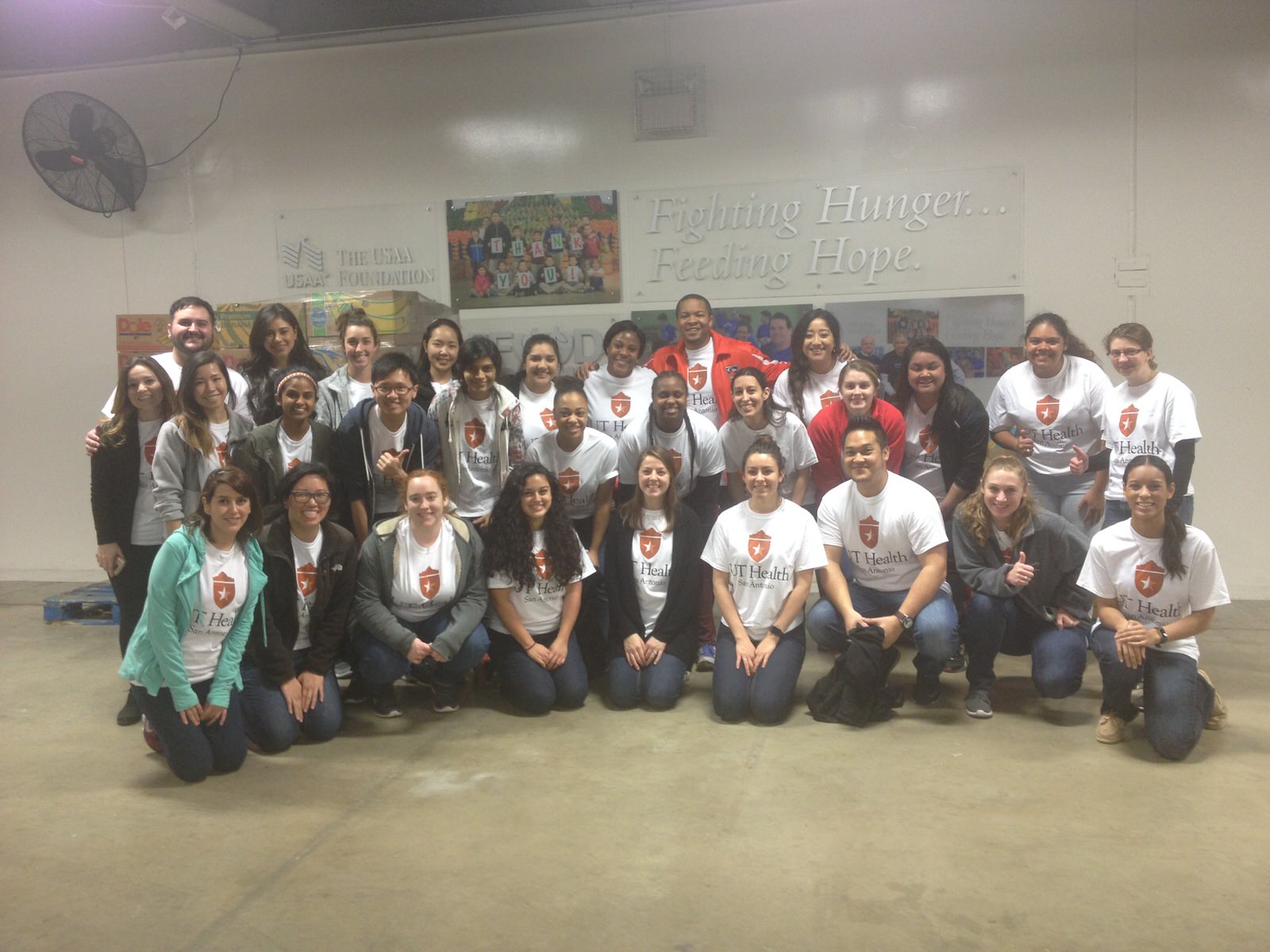 In addition to science outreach, we also participate in non-scientific outreach like when we volunteered and sorted boxes at the Food Bank, or when we helped to build homes with Habitat For Humanity, participated in game night at the Battered Women's Shelter. We also partnered with the American Heart Association for an event on campus where survivors were able to meet heart disease/stroke researchers. We have also participated in American Cancer Society's Relay for Life.
Stem Scholars Program
The STEM Scholars Program is a interprofessional community outreach program at UT Health San Antonio that provides a platform for dental, graduate, health professions, medical and nursing students to interact and collaboratively design and present health-related topics at local K-12 schools. The STEM Scholars Program is funded by a grant from the Student Services Fee Committee to Charlotte Anthony, Marketing Specialist, Graduate School of Biomedical Sciences, Dr. Ramaswamy Sharma, Assistant Professor, Cell Systems and Anatomy, Long School of Medicine and Dr. Irene Chapa, Director, Recruitment & Science Outreach.
The STEM Scholars team presented three sessions on important health topics (diabetes, cancer, and Alzheimer's disease) to 4th/5th graders via an after-school program at Basis Primary School - Medical Center. Our program was featured in Social Work Today's article. If you are interested in joining us in future opportunities, please email anthonyc@uthscsa.edu. 
Pipette Kids Coloring Book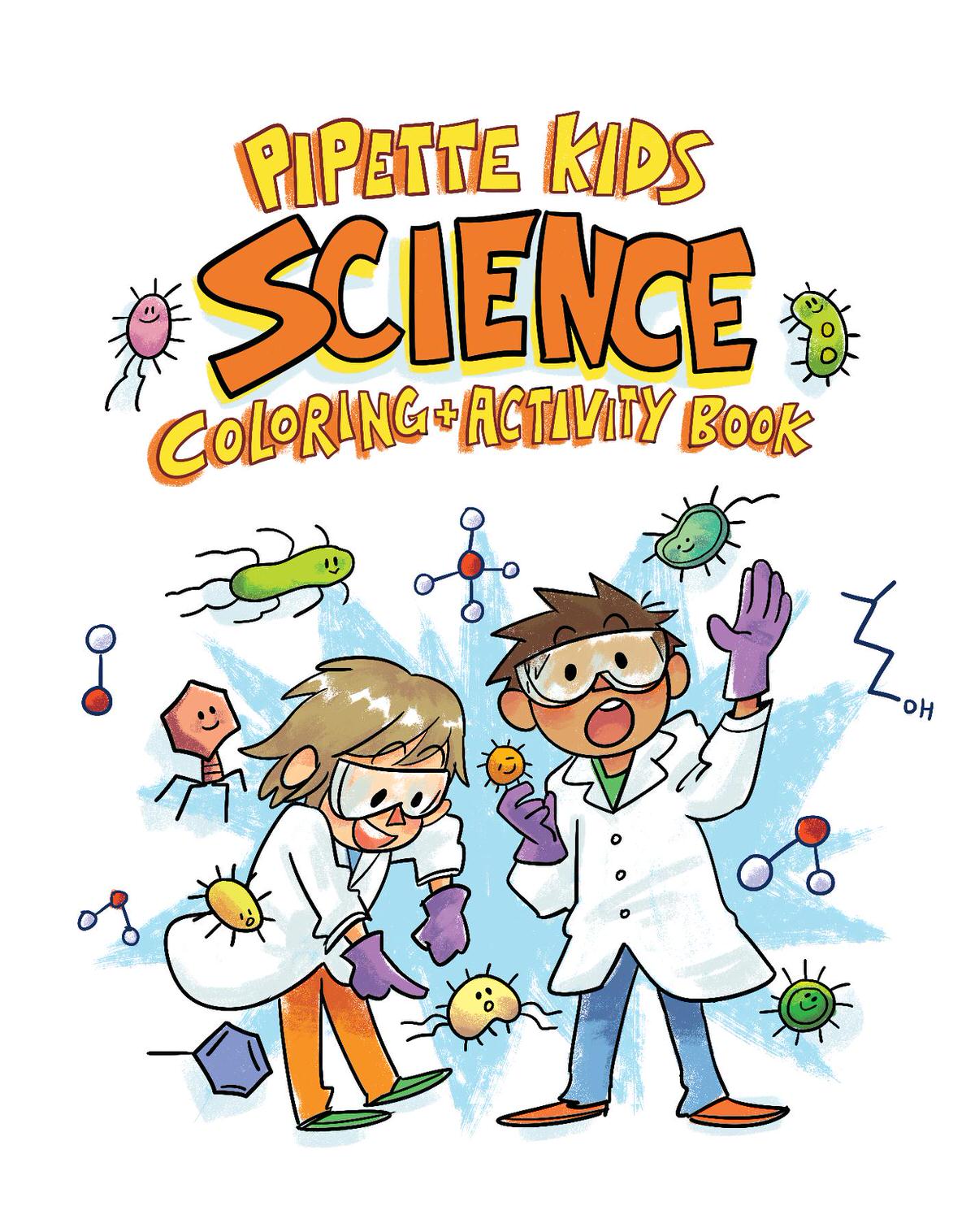 The Graduate School of Biomedical Sciences at UT Health San Antonio is excited to present the "Pipette Kids Science Coloring & Activity Book."
The coloring book features illustrations from Angela Gao (@bioforbreakfast), a biomedical scientist who enjoys drawing cartoons to inspire young students to look into STEM careers. Read more about Angela
The coloring book features a
Brain Maze
Color The Cell
DNA Color-By-Numbers
Connect The Dots
Periodic Table Guessing Game
Science Careers Crossword
Biographies of Rachel Carson, Caroline Herschel, Rosalind Franklin, and Maria Merian
Cut Out Scientist Dolls and Lab Safety Instructions
You can buy the book on Amazon.