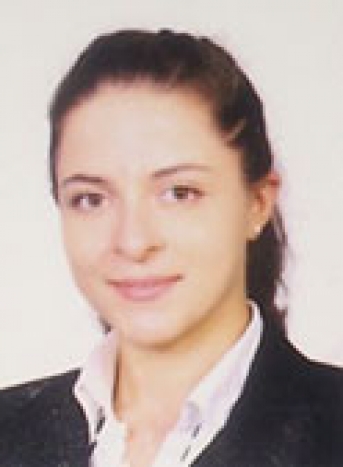 Programs
IBMS Discipline
Mentor
Afaf Saliba
Ph.D. Student
Biography
I am a third-year Ph.D. candidate and seek to become a successful and independent translational scientist in metabolic disorders. I aim in my dissertation project to decipher molecular and metabolic pathways in kidney dysfunction. My primary focus is to identify therapeutics for diabetic nephropathy. 
Program: Integrated Biomedical Sciences (IBMS), PhD
Track/Discipline: Cell Biology, Genetics, and Molecular Medicine (CGM)
Mentor (s) Name: Kumar Sharma, M.D., FAHA, FASN
Research Center: Center for Renal Precision Medicine https://wp.uthscsa.edu/crpm/
Mentor GSBS Profile Link: https://directory.uthscsa.edu/academics/profile/sharmak3
Selected Professional Memberships:
2007 – 2009                Member and volunteer, Lebanese Civil Defense
2009 - 2010                Member, Lebanese National Women Chess team
2015 - 2016                 Member, Lebanese Psychological Association
2021-2022                   CGM discipline representative at the IBMS Student Council 
2021-2022                   Member, CGM Discipline Executive Committee (DEC)
2021-present              Member, American Society of Nephrology (ASN)
2021-present              Member, Association for Clinical and Translational Science
2021-present              Supporter, Awareness-building initiative- We're United 4 Kidney Health
Hobbies and interests:
Besides my passion for Science, I like to be proactive in community outreach and service. I am also a proud parent with my beloved husband for our three beautiful kids.
Education
M.S., Biology, American University of Beirut, 2017
Master 1, Clinical Psychology, Lebanese University, 2016
B.S., Biology, Notre Dame University, 2013
B.S., Psychology, Lebanese University, 2013
Awards
2009 - 2013 Scholarship- Sports merit (Chess club), Notre Dame University
2009 - 2010 Gold medal winner of the Lebanese universities chess championship
2015 - 2017 Graduate Research Assistantship merit and Scholarship, American University of Beirut
2016 Gold Medal Winner for best poster presentation at the 22nd International Scientific Conference, LAAS-16
2021-2022 Recipient of Translational Science Training (TST) TL1 Award 
2021 Third place award winner at the T1 to T4 in 3 (Minutes) Challenge
Related Media