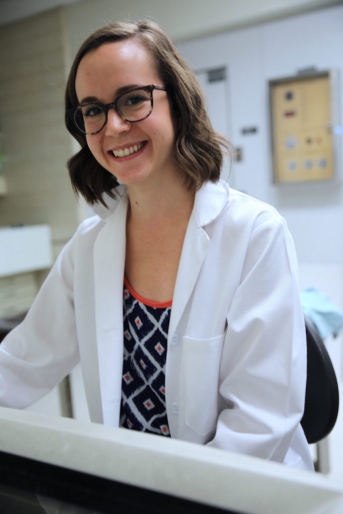 Programs
IBMS Discipline
Mentor
Aleeza Stephens
Ph.D. Student
Biography
Aleeza Stephens' research focuses on negative cognitive biases, which are a core component of major depressive disorder. An example of a negative cognitive bias is when a person who used to enjoy an activity now recalls those experiences as negative. This can result in patients with depression no longer being motivated or interested in doing activities they once enjoyed, which is called anhedonia.
Hobbies and Interests
Reading, music, baking, crafting, and hiking.
Education
B.S., Neuroscience, Baylor University - Waco, Texas
Related Media