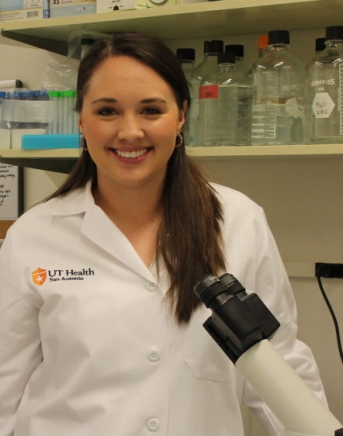 Programs
IBMS Discipline
Mentor
Alexandra Vaiana
Ph.D. Student
Biography
Alexandra is investigating the effect of age on the cognitive changes associated with androgen deprivation therapy (ADT) for prostate cancer. Clinical studies have shown that men who undergo this treatment have significant deficits in a number of cognitive domains, particularly spatial memory and executive function.
Hometown
Boerne, Texas 
Hobbies and Interests
Baking, tennis, crafting/sewing, and traveling to new places.
Education
B.S., Biomedical Science, Psychology (Minor), Texas A & M University - College Station, Texas
Awards
2019-2020 Pre-doctoral Research Training Award from the Cancer Prevention and Research Institute of Texas
Related Media