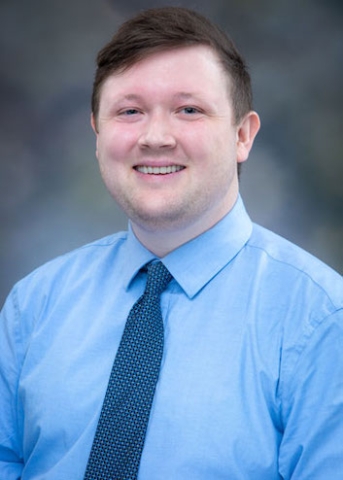 Programs
IBMS Discipline
Mentor
Austin Todd
M.D./Ph.D.Student
Biography
Austin Todd is a graduate student in the South Texas Medical Scientist Training Program (MD/PhD Program) studying neuroimmunology, pain, SARS-CoV2, and microscopy under the mentorship of Alexei Tumanov, MD, PhD. For his clinical specialty, Austin is considering internal medicine. 
About me
I grew up mostly in Sacramento California, got introduced to research early in undergrad at California State University Sacramento and decided to apply to MD/PhD programs after working with Dr. Levenson at the UC Davis Medical Center on MUSE (microscopy with UV surface excitation). I spend my free time playing games with online friends, practicing drums (punk/alternative/jazz), and pampering my former alley cat Luna.
Hobbies/Interests
Anything sci-fi, computer building/gaming, playing drums
Research Topic
Neuroimmunology, pain, SARS-CoV2, microscopy.
Why I chose MD/PhD
I chose to pursue an MD/PhD as the clinical context and knowledge is invaluable in the pursuit of translational research. I am interested in pathology as well as diagnostic imaging technologies which align well with physician scientist training.
Why I chose MD/PhD at UT Health San Antonio
I chose UT Health San Antonio because of the support for students both from the program as well as peer support from my cohort and those above me. Dr. Cavazos is incredibly invested in student success and this extends to the program as a whole.
Post-bac work or other affiliations
Staff research associate UC Davis Medical Center. Levenson Lab
Publications
Education
B.S., California State University Sacramento