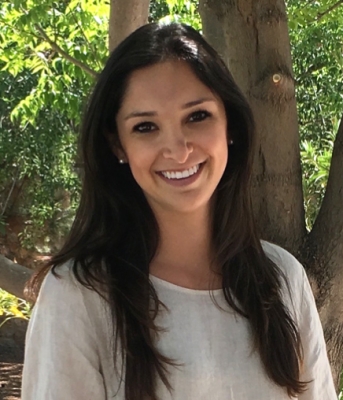 Programs
IBMS Discipline
Mentor
Cassidy Daw
Ph.D. Student
Biography
Cassidy is in the laboratory of Dr. Madesh Muniswamy who takes an integrated approach to studying the role of mitochondrial physiology, calcium signaling, and redox biology in inflammation, cancer metabolism, acute and chronic diseases, and sepsis.
Publications
Tomar D, Jaña F, Dong Z, Quinn WJ, Jadiya P, Breves SL, Daw CC, Srikantan S, Shanmughapriya S, Nemani N, Carvalho E, Tripathi A, Worth AM, Zhang X, Razmpour R, Seelam A, Rhode S, Mehta AV, Murray M, Slade D, Ramirez SH, Mishra P, Gerhard GS, Caplan J, Norton L, Sharma K, Rajan S, Balciunas D, Wijesinghe DS, Ahima RS, Baur JA, Madesh M. Blockade of MCU-Mediated Ca2+ Uptake Perturbs Lipid Metabolism via PP4-Dependent AMPK Dephosphorylation. Cell Rep. 2019 Mar 26;26(13):3709-3725.e7. doi: 10.1016/j.celrep.2019.02.107. 
Nemani N, Dong Z, Daw CC, Madaris TR, Ramachandran K, Enslow BT, Rubannelsonkumar CS, Shanmughapriya S, Mallireddigari V, Maity S, SinghMalla P, Natarajanseenivasan K, Hooper R, Shannon CE, Tourtellotte WG, Singh BB, Reeves WB, Sharma K, Norton L, Srikantan S, Soboloff J, Madesh M.  Mitochondrial pyruvate and fatty acid flux modulate MICU1-dependent control of MCU activity.  Sci Signal. 2020 Apr 21;13(628). pii: eaaz6206. doi: 10.1126/scisignal.aaz6206.  
Education
M.S., Microbiology and Immunology, UT health San Antonio, 2018
B.S., Biology, Baylor University, 2016
Awards
Department of Medicine – Research Day May 2019, Long School of Medicine Department of Medicine Research Day, Poster session for student, residents, fellows, postdocs and faculty, Out of 81 abstracts submitted, chosen as one of six abstracts to give an oral presentation
LSOM Research Day – Top Poster April 2019, Long School of Medicine Research Day, Poster day for student, residents, fellows, postdocs and faculty, Out of 167 posters submitted, chosen as one of 38 posters as a top poster, eligible for judging, Third place overall 
IIMS Grant – Community Engagement Small Project Grant 2018, To evaluate the efficacy of various approaches of educating the public in regard to a healthy lifestyle
Related Media