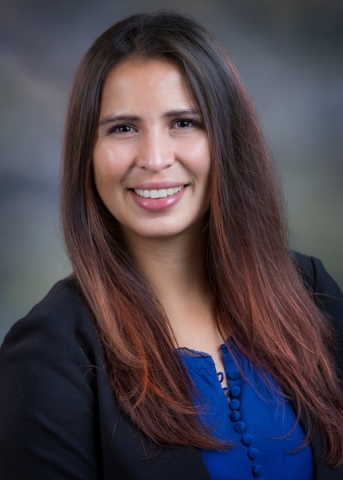 Programs
IBMS Discipline
Mentor
Gabrielle Zuniga
Ph.D. Student
Biography
Gabbe Zuniga is a third-year graduate student in the Neuroscience track of the Integrated Biomedical Sciences program. She is currently working in Dr. Bess Frost's lab investigating the role of nonsense-mediated RNA decay in the context of neurodegenerative diseases using fly models in parallel with human studies using post-mortem brain tissue, CSF and plasma from patients with Alzheimer's disease and related tauopathies.
Hometown
Chapel Hill, North Carolina
Hobbies and Interests
Running and playing sports, puppies, Harry Potter, and Tar Heel Basketball.
Publications
Yi, B., Sahn, J. J., Ardestani, P. M., Evans, A. K., Scott, L., Chan, J. Z., Iyer, S., Crisp, A., Zuniga, G., Pierce-Shimomura, J., Martin, S.F., and Shamloo, M. (2017) Small molecule modulator of sigma 2 receptor is neuroprotective and reduces cognitive deficits and neuro-inflammation in experimental models of Alzheimer's disease J Neurochem Feb;140(4):561–575. http://doi.org/10.1111/jnc.13917
Awards
2017-2018 – T32 Training Grant – UTHealth San Antonio – San Antonio, TX.
2016-2017 – George Brackenridge MD/PhD Scholar – UTHSA – San Antonio, TX.
2015 – Dean's Honored Graduate – UT – Austin, TX. 2015 – Plenary Speaker Award and Travel Scholarship – NCRC Harvard University – Cambridge, MA.
2014-2015 – Sembradores de Amistad Club Endowed Presidential Scholar – UT – Austin, TX. 2013-2014 – College of Natural Science Book Award – UT – Austin, TX.
2014 – Nomination for Barry M. Goldwater Scholarship – UT – Austin, TX.
2013-2014 – Carl & Agnes Stockard Memorial Endowment Scholar – UT – Austin, TX.
2013 – Outstanding Cell & Developmental Biology Oral Presentation – Rice University – Houston, TX.
2013 – Travel Scholarship – Purdue University – Lafayette, IN.
2013 – Distinguished College Scholar – UT – Austin, TX.
2012 Illinois Summer Neuroscience Institute – UIUC – Urbana, IL.
2011-2015 – University Honors – UT – Austin, TX.
2011-2015 – Polymathic Scholars Honor's Program – UT – Austin, TX.
2011-2015 – Dean's Scholars Honor's Program – UT – Austin, TX.
Certifications and Training
2013-2014 – NSC 321: Introduction to Peer Mentoring and Leadership – Level 1 CRLA Mentor Certification
2013 – Certificate of Completion: General Topics in Genetics – University of Texas Southwestern
Education
B.S., Biology, University of Texas at Austin 
Related Media