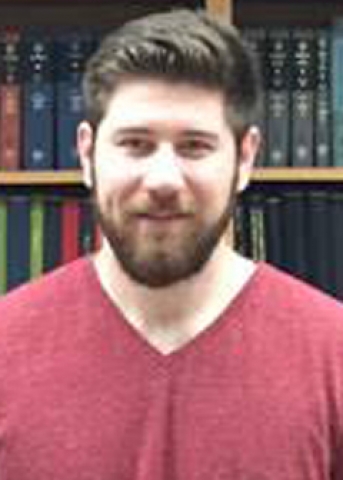 Programs
IBMS Discipline
Mentor
Hudson Smith
Ph.D. Student
Biography
I am a student working under Dr. Clarke's lab.  We are especially interested in studying constitutive receptor activity and functional selectivity of drugs; two relatively new concepts in receptor theory.
Hometown
Plano, Texas
Hobbies and Interests 
I follow soccer and hockey. I enjoy staying active, being outdoors, reading, BBQ, and live music/concerts.
Publications
LoCoco, P., Risinger, A., Smith, H., Chavera, T., Berg, K., and Clarke, W. (2017). Pharmacological augmentation of nicotinamide phosphoribosyltransferase (NAMPT) protects against paclitaxel-induced peripheral neuropathy. eLife 6, e29626
Education
B.S., Biology with a minor in Chemistry, Trinity University - San Antonio, Texas 
Awards
2017 -Outstanding Graduate Student Poster – UT Health San Antonio Pharmacology Annual Graduate Student Symposium