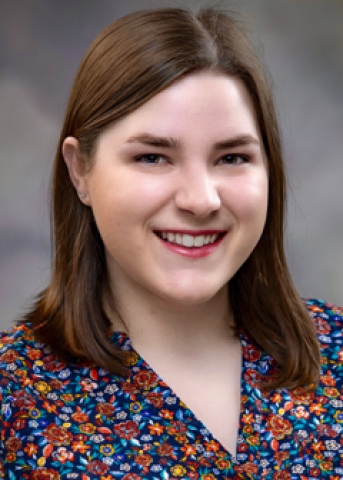 Programs
IBMS Discipline
Mentor
Katie Lillis
Ph.D. Student
Biography
Katie Lillis is originally from Buffalo Grove, IL. She attended the University of Iowa where she received her B.S. in Human Physiology and B.A. in Psychology in 2018. While she was there, Katie worked in the laboratory of Dr. Ryan LaLumiere where she focused on studying the neurobiology of addiction. In 2018, she moved to San Antonio to pursue her Ph.D. in Integrated Biomedical Sciences at UT Health San Antonio. Katie is currently in the Neuroscience discipline and works with Dr. Anibal Diogenes. In this lab, she studies how sensory neurons modulate bone loss in dental infections. She also serves as the Vice President of Women in Science: Development, Outreach, and Mentorship (WISDOM) and will be taking over as the Science Communication Director for Enventure. 
Hobbies
Cooking, exercising, spending time outdoors, and taking my dog for walks.
Publications
Muller Ewald, V. A., De Corte, B. J., Gupta, S. C., Lillis, K. V., Narayanan, N. S., Wemmie, J. A., LaLumiere, R. T. (2018). Attenuation of cocaine seeking in rats via enhancement of infralimbic cortical activity using stable step-function opsins. Psychopharmacology.
Education
B.A., Psychology, University of Iowa, 2018
B.S., Human Physiology, University of Iowa, 2018
Awards
Iowa Center for Research by Undergraduates Summer Fellowship Recipient
University of Iowa Honors Program Member
University of Iowa Dean's List Member
University of Iowa National Scholars Award Recipient
Related Media