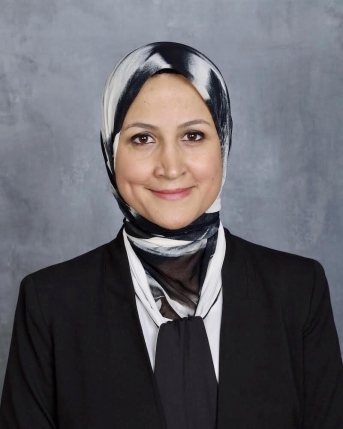 Programs
Mentor
Leen Abazid, M.D.
Ph.D. Student
Biography
Research Topic: Gray Matter Changes in Small Vessel Diseases
Track/Discipline: Neuroscience Imaging Track 
Publications
McWhorter, Nathan E. DO; Abazid, Leen MD; Gorzell, Brandon C. BS; Lynch, Jane L. MD; Salman, Umber A. MD; Metter, Darlene F. MD; Phillips, William T. MD. Simultaneous Blood Glucose Monitoring During Gastric-Emptying Scintigraphy May Identify Unsuspected Abnormalities. Clinical Nuclear Medicine: June 2018 - Volume 43 - Issue 6 - p 411-419
doi: 10.1097/RLU.0000000000002084
"Case of the Week" at "Americal Journal of Neuroradiology" with Dr. Bundhit Tantiwongkosi in December of 2017
Digital presentation at 2018 RSNA "The New 2016 World Health Organization (WHO) Classification of Renal Neoplasms: A Primer for Radiologists" with Dr. Venkat Katabathina. 
Education
M.D., Medicine, Damascus University