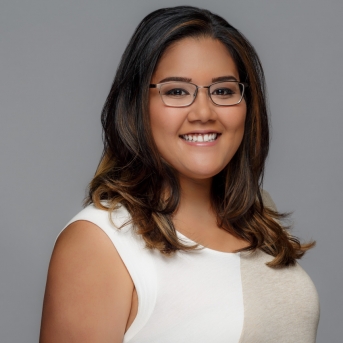 Programs
IBMS Discipline
Mentor
Leila Takahashi-Ruiz
Ph.D. Student
Biography
Leila is a rising second-year graduate student. Before attending UT Health San Antonio, she graduated from Colorado State University with a degree in biological sciences and a minor in microbiology. She then joined the Post-baccalaureate Research Education Program at Virginia Commonwealth University and studied allergic disease in mouse asthma models. Currently, Leila is under the mentorship of Dr. April Risinger where she is researching the immunological effects of different microtubule-targeting agents in triple-negative breast cancer models. 
Research Topic: Immunological Effects of Microtubule-Targeting Agents in Triple-Negative Breast Cancer
Publications
Lownik, J.C., Wimberly, J.L., Takahashi-Ruiz, L., Martin, R.K. (2020) B cell ADAM17 controls T cell independent humoral immune responses through regulation of TACI and CD138. Biochemical and Biophysical Research Communications. 522(2):442-447. DOI: 10.1016/j.bbrc.2019.11.124.
Education
B.S., Biological Sciences, Colorado State University, 2018