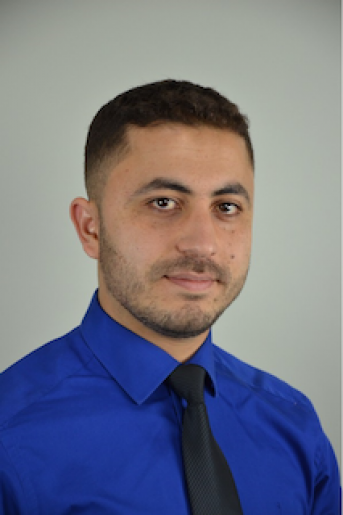 Programs
Mentor
Mahmoud Amr, M.S.
Ph.D. Student
Biography
Mahmoud's research is focused on fabricating scaffolds that are biocompatible, biodegradable, and structurally relevant to recapitulate native Articular Cartilage using 3D printing. We then grow chondrocytes -both human from total knee replacement surgeries and bovine- in vitro and characterize the resulting tissue using histology, immunofluorescence, biochemical assays, mRNA, and atomic force microscopy. For osteoarthritic chondrocytes, we also studied the effects of nutraceuticals on the environment and chondrogenic biomarkers (Nutraceuticals are naturally occurring reactive oxygen species scavengers that exist in everyday diet).
Publications
M. Amret al., "Obesity Surpasses Aging as a Risk Factor for Osteoarthritis in Osteoarthritic Females Treated with Nutraceuticals", Close to Submission, 2020.
M. Amret al., "3D Printing of Biocompatible and Structurally Relevant Hydrogel Scaffolds with Tunable Mechanical Properties for Tissue Engineering Applications", In Preparation, 2020.
E. Alhseinat, M. Amret al, "Removal of MDEA foam creators using foam fractionation: Parametric study coupled with foam characterization", Journal of Natural Gas Science and Engineering, Volume 26, 2015, Pages 502-509, ISSN 1875-5100, https://doi.org/10.1016/j.jngse.2015.06.050.
Education
M.S., Chemical Engineering, Jordan University of Science and Technology, 2015
B.S., Chemical Engineering, Jordan University of Science and Technology, 2012
Awards
Graduate Student Professional Development Award, 2018
Graduate Student Professional Development Award, 2019
Who's Who at UTSA Award 2020