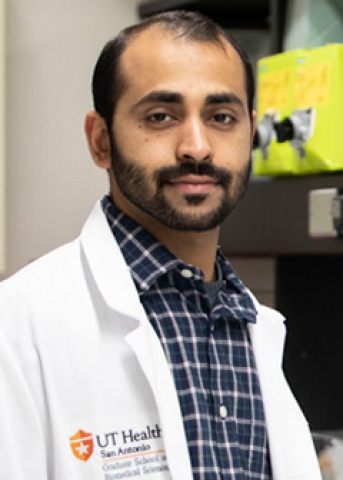 Programs
IBMS Discipline
Mentor
Mustafa Mithaiwala
Ph.D. Student
Biography
Mustafa is investigating the neurobiological mechanisms underlying inflammation-induced cognitive impairment using both in vivo and in vitro systems. His current focus is on dendritic remodeling in the hippocampus and the contribution of neurotoxic kynurenine metabolism.
Hometown
Mumbai, India
Hobbies and Interests
Cooking, Cycling, Cricket, Stand-up Comedy, Movies & Music, and Travel.
Education
M.S., Pharmacology, University of Minnesota, Twin Cities - Minneapolis and Saint Paul, Minnesota
Awards
Awarded cash prize and academic certificate for securing highest marks in Pharmacognosy Laboratory – Final year – B.Pharm – 2013
Awarded cash prize and academic certificate for securing highest marks in Pharmaceutical Chemistry Laboratory – Final year – B.Pharm – 2013
MET PRAGNYAVANT Award for Academic Excellence – 2013
MET PRAGNYAVANT Award for Academic Excellence – 2012
Awarded 1st place at Rx Technical Symposium (Inter-college fest) for Poster Presentation – 2012
Related Media