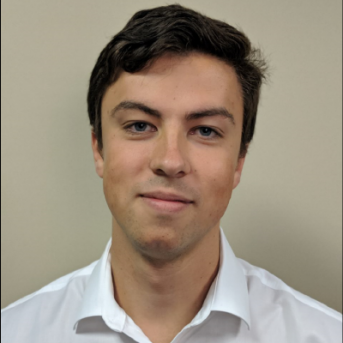 Programs
Mentor
Noah Bice
Ph.D. Student
Biography
Noah is interested in deep learning applications in radiation oncology. These include survival analysis, image segmentation, and arc therapy optimization.
Research Topic:  Deep Learning
Publications
N. Bice, N. Kirby, and M. Fakhreddine. "Deep-learning based survival analysis of the NCDB brain metastasis dataset." Medical Physics. 2019; 46(6): E406-E407.
J. Rembish, P. Myers, K. Rasmussen, N. Kirby, D. Saenz, P. Mavroidis, N. Papanikolaou, C. Kabat, N. Bice, and S. Stathakis. "Developing an automated method for pre-treatment data transfer checks." Medical Physics. 2019; 46(6): E338-E338.
Education
B.S., Physics, University of Texas at Austin, 2017