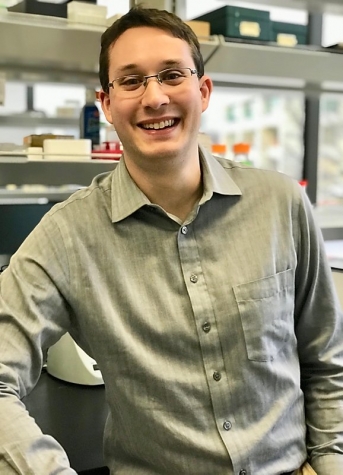 Programs
IBMS Discipline
Mentor
Simon Levy
Ph.D. Student
Biography
After receiving a Bachelor of Science in Life Sciences and Technologies in his native Switzerland and a year-long industry internship in Israel, Simon Levy moved to Boston to complete a Master of Science degree with a neuroscience focus. His master's thesis work under the supervision of Dr. Ole Isacson focused on Parkinson's Disease. After two years in Boston, he moved to San Antonio to pursue a Ph.D. in Integrated Biomedical Sciences at UT Health San Antonio, where he is currently developing a Drosophila model of prion-like tau propagation in the laboratory of Dr. Bess Frost.
Hobbies and Interests
Hiking, Video Games, Politics, and Skiing.
Education
M.S., Life Science and Technologies, Ecole Polytechnique Fédérale de Lausanne
B.S., Life Science and Technologies, Neuroscience focus, Ecole Polytechnique Fédérale de Lausanne
Awards
Award for best Master Thesis in Neuroscience – 2015
Related Media