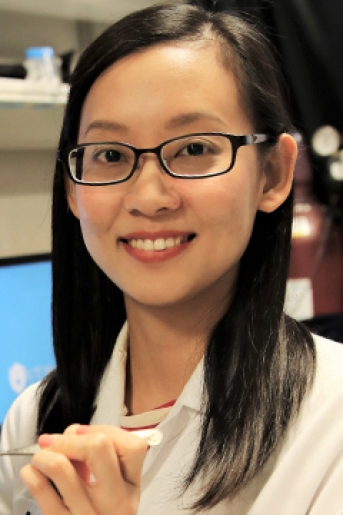 Programs
IBMS Discipline
Mentor
Wan-Chen 'Amy' Wu, M.S.
Ph.D. Student
Biography
Duchenne muscular dystrophy is caused by mutations in the gene for dystrophin. This protein is highly expressed in muscle tissue and loss of dystrophin results in muscle weakness and degeneration. However, dystrophin is also expressed in the central nervous system, with the highest expression in cerebellar Purkinje cells. Amy will investigate the consequences of loss of dystrophin on synaptic transmission and firing in Purkinje cells using acute brain slice and in vivo electrophysiology.
Hometown
Taipei, Taiwan
Hobbies and Interests
Film score, musical, and jogging.
Publications
Arruda-Carvalho, M., Wu, WC., Cummings, KA. and Clem, RL. (2017) Optogenetic examination of prefrontal-amygdala synaptic development J Neurosci. Mar 15;37(11):2976-2985 doi: 10.1523/JNEUROSCI.3097-16.2017. Epub 2017 Feb 13
Khatri SN, Wu WC, Yang Y, Pugh JR (2019). Direction of action of presynaptic GABAA receptors is highly dependent on the level of receptor activation. J Neurophysiol. Mar 20. doi: 10.1152/jn.00779.2018. [Epub ahead of print]
Lucas EK, Wu WC, Roman-Ortiz C, Clem RL (2019). Prazosin during fear conditioning facilitates subsequent extinction in male C57Bl/6N mice. Psychopharmacology (Berl). Jan;236(1):273-279. doi: 10.1007/s00213-018-5001-x. Epub 2018 Aug 15.
Education
M.S., Biomedical Sciences, Icahn School of Medicine at Mount Sinai - New York, NY
B.S., Physical Therapy, China Medical University - Taichung, Taiwan
Related Media