PostGraduate Program - Laredo
Combined Advanced Prosthodontics and Maxillofacial Prosthetics Training Program – rotation to Gateway Community Health Center/Laredo, TX every other week
The primary goals of the program are:
to provide an education program focused on clinical training in Prosthodontics and Maxillofacial Prosthetics specialty level patient care for Prosthodontics Residents through a rotation program at Gateway Community Health Center (GCHC) in Laredo;
to provide residents, faculty, and staff experience in conducting an educational program at a remote clinical site; and
to incorporate distance learning and distance consultation utilizing latest technology.
Secondary goals are:
to enhance the knowledge and clinical skills of GCHC and Laredo area dentists and staff by presenting educational programs, including professional presentations and continuing education courses;
to enhance the knowledge of GCHC and Laredo area physicians and dentists in diagnosis, and if appropriate, referral of patients in need of maxillofacial prosthetic services; and,
to participate in community service programs.
Laredo Periodontics Residency program – rotation to Gateway Community Health Center/Laredo– every other week
The primary goals of the periodontics advanced education training program in Laredo are:
to provide clinical training for residents in periodontics through a rotation program at Gateway Community Health Center in Laredo, Texas;
to provide residents, faculty, and staff experience in conducting an educational program at a clinical site distant from UTHSCSA;
to provide broad exposure to a patient population with significant systemic conditions in a clinical setting that allows direct interface between dentists, physicians, health educators and other health professionals;
to provide direct health benefits to the South Texas population by expanding the availability of specialty care in periodontics.
Periodontics residents gain clinical experience in systemic health evaluation, oral/periodontal diagnosis, treatment planning, and comprehensive periodontal therapy for patients with diseases, deformities and other conditions affecting the teeth, periodontium and other oral structures. Particular emphasis is placed on provision of surgical services that may be otherwise unavailable or limited in scope at GCHC. An area of program focus is providing pre-prosthetic surgical care in support of the Laredo Prosthodontics rotation. Surgical services provided through our rotation allow the timely and comprehensive prosthetic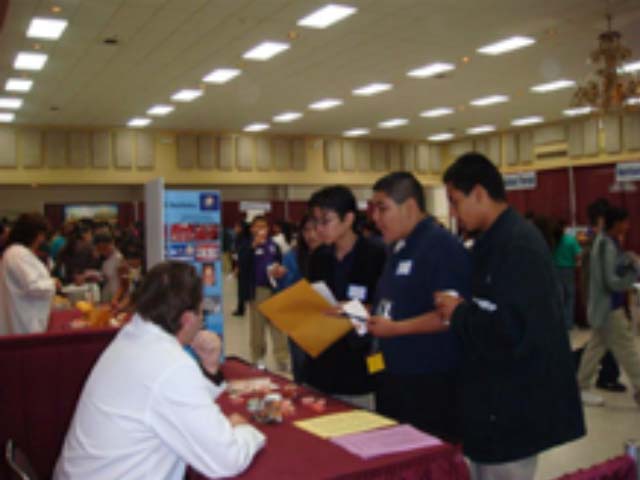 rehabilitation of partially edentulous and fully edentulous patients. In addition, residents interact closely with GCHC dental hygienists who provide nonsurgical therapy and periodontal maintenance to ensure patient continuity of care. Periodontics residents provide consultation services to GCHC general dentists and rotating predoctoral dental students. Faculty, staff and residents present community-based educational programs in locations such as the J.B. Alexander Magnet High School for Health & Sciences and participate in other Health Careers activities in the Laredo area.
Laredo Dental Public Health Residency program – rotation to UISD Elementary Schools/Laredo – every week (Wednesdays)
The Dental Public Health Residency Program includes rotations to Laredo, Texas as a component of their training through the Laredo Regional Campus. The residents assist with ongoing community oral health activities in Laredo, in cooperation with the Laredo Health Department.  An overriding objective is to work in partnership to develop community based programs that reduce the prevalence of oral disease in the community.  One such program is a school-based prevention program that provides dental sealants to children and identifies those children at greatest risk for dental disease.  This partnership with Gateway Community Health Center and the United Independent School District has a goal to reduce the long-term disease burden in this population.
Full-time Dental Residency Training Programs/Laredo-Based
In July 2008, a satellite pediatric dental residency training program was initiated in Laredo, Texas thru the Laredo Regional Campus. The Residency Site Director continues to serve as the remote site faculty. Didactic training for the residency training program was provided/is concentrated in the summer months and continued throughout the academic year on Monday mornings and Friday afternoons.
Didactic training is conducted via video conferencing at the Laredo Campus Extension (two rooms) and at UTHSCSA (two rooms), linking the Laredo satellite residents to their respective counterparts in San Antonio.
The Laredo Health Department Dental Clinic also serves as the Dental Home for the Region 11.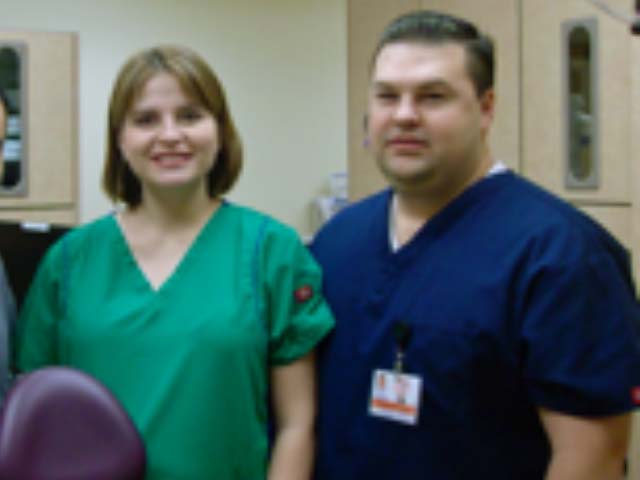 Pediatric Dentistry Program
Pediatric Dentistry is a two-year residency training program. The second year Pediatric Dentistry Residents rotate to the Laredo Medical Center for General Anesthesia, Operating Room, and Emergency Room experiences and to the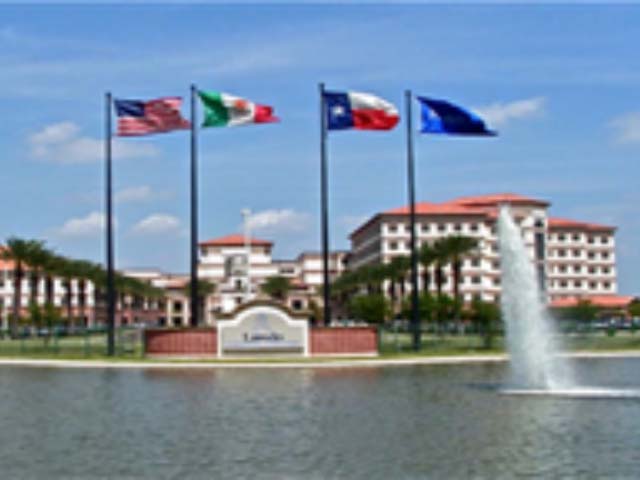 Gateway Community Health Center for their General Medicine rotation. The UTHSCSA Pediatric Dentistry residency training program participates in the nationwide PASS/MATCH program; the Pediatric Dentistry residency training program year starts on July 1 of each year.