South Texas Required Rotations
Senior South Texas Rotation
for senior dental students. During the academic year, senior dental students rotate to one of the clinic systems in South Texas for a minimum of 2 weeks as part of GEND 8077.  They provide primary dental care services under the supervision of adjunct faculty at the sites (Brownsville, Harlingen, Laredo or San Antonio).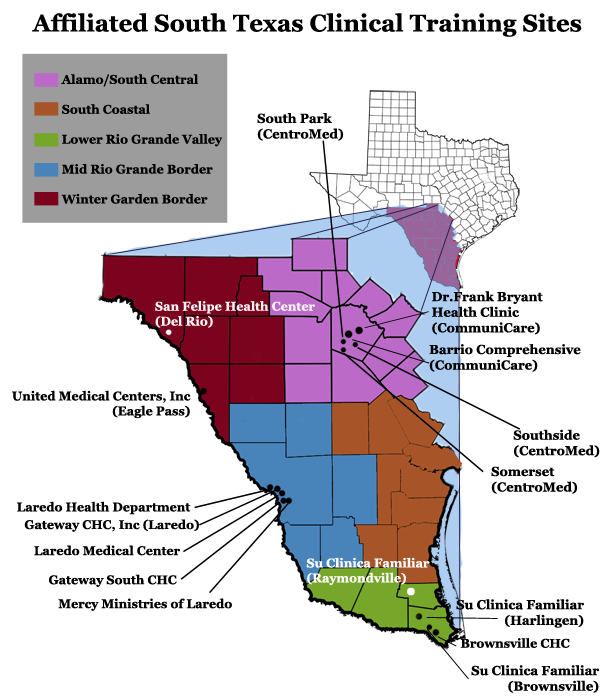 Senior dental students
also rotate to the Laredo Health Department for (4.5 days) to receive pediatric dentistry training.  This program is conducted by the Department of Pediatric Dentistry and is a required rotation in the curriculum.