Meet the Chair
Comprehensive Dentistry Chair
Robert M. Taft, D.D.S., FACP
Dr. Taft is currently a professor and the Comprehensive Dentistry department chair at UT Health San Antonio. Dr. Taft has published numerous scientific articles and abstracts on various Maxillofacial Prosthetics, Prosthodontics and Advanced Digital technology topics. He has received awards for his research and an active invited international speaker. He is the Immediate Past President of the American College of Prosthodontists, Past President of the American Board of Prosthodontics and Past President American Academy of Maxillofacial Prosthetics.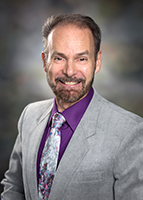 The Department of Comprehensive Dentistry is made up of three divisions – Pre-doctoral, Research, and Advanced Education and Outreach. The largest department in the School of Dentistry, it is comprised of over 150 faculty and staff responsible for accomplishing the departmental missions of teaching, research, patient care and service. The Department of Comprehensive Dentistry has a major commitment to the teaching of dental students both at the preclinical and clinical levels.
The Advanced Education and Outreach divisions conduct state of the art dynamic advanced education programs in general dentistry, prosthodontics, oral and maxillofacial radiology and public health. In the research division, department scientists conduct world class research studying a wide variety of oral and systemic conditions that continue to promote novel discoveries.
We welcome your comments and inquiries. If you desire further information after visiting our website, please contact me at:
Robert M Taft, D.D.S., FACP, Chair
7703 Floyd Curl Dr., MSC 7914
San Antonio, TX 78229-3900
PH: 210-567-3450