Matt Czernick, D.M.D.
Class of 2024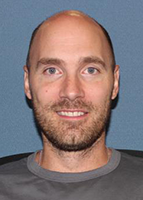 Matt Czernick, DMD, was born and raised in Edmonton, Alberta, Canada. After obtaining his Bachelor of Science degree in his home city he moved to the United States to complete his DMD degree at Boston University. Matthew graduated from BU in 2013 with the highest academic honors, summa cum laude.
After graduating he returned to Canada and completed 9 years of private practice before his interest in endodontics brought him to San Antonio.
Matt enjoys hiking in the Rocky Mountains and spending time with his beautiful wife and daughter during his free time.