Adam Wandell, D.D.S., M.D.
Class of 2023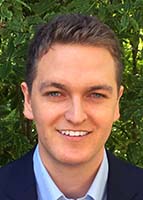 Dr. Adam Wandell grew up in Palo Alto, California. He received a bachelor's degree in Genetics from UC Davis. 
As an undergraduate, he founded the UC Davis student chapter of the Global Water Brigades and led several volunteer trips to Honduras. His experience working with volunteer dentists in Honduras inspired him to pursue a career in oral surgery.
He attended dental school at the University of California, San Francisco, where he was ranked in the top 10 students in his class and honored by induction into the OKU Honor Society.
While a student at UCSF, Dr. Wandell obtained an Albert Schweitzer fellowship to create a program that provides dental care for underserved patients in Bayview-Hunters Point, California, and he volunteered in dental clinics in poorly served communities in the Caribbean. 
Dr. Wandell is committed to both research and teaching. He worked in a research laboratory at the Stanford Medical School, and was hired as a tutor in the UCSF Dental School. Dr. Wandell began the residency program in 2017 and is expected to receive his MD in 2020. 
He is committed to delivering high quality patient care through research, effective use of technology, and training in Oral and Maxillofacial surgery.
Dr. Wandell enjoys playing basketball - a highlight of his youth was playing on a high school team that won the California State Basketball Championship. He also enjoys golf, swimming and soccer.