Michael B. Andrews, D.D.S.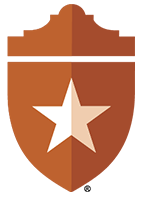 Dr. Michael Andrews was born and raised in Kingwood, Texas. He attended Texas A&M University where he graduated summa cum laude in 2018, with a Bachelor of Science degree in Biomedical Sciences. He was recognized with the Gathright Scholar Award as a junior. In college he worked as an assistant to an endodontist in College Station, Texas, who inspired his pursuit of dentistry and who served as his mentor.
He then attended University of Texas School of Dentistry in Houston. He graduated number one in his class, earning his D.D.S. in 2022, becoming the first dentist in his family. During dental school he completed the Academic Dental Career Fellowship Program and led a research project focused on perioperative hand hygiene.
While in dental school, Dr. Andrews was awarded the Walter G. Sterling Outstanding Student Award and was inducted into the Omicron Kappa Upsilon Dental Honor Society. He was also awarded the American College of Oral and Maxillofacial Surgeons William H. Bell Award and the Houston Society of Oral and Maxillofacial Surgeons Award.
He began his residency in the Department of Oral and Maxillofacial Surgery at University of Texas Health Science Center in San Antonio in 2022 where he is expected to earn his M.D. in 2025 and complete his residency in 2028.
Dr. Andrews' interest in oral and maxillofacial surgery began early on in dental school inspired by the interface of medicine and dentistry and its unique scope as the surgical specialty of dentistry. He wants to serve his community and recognizes this field as an opportunity to help others with their oral and overall health.
In his spare time, he enjoys being active by going to the gym, road cycling, spending time outdoors, and reading.