Samantha Moore, D.D.S.
Class of 2027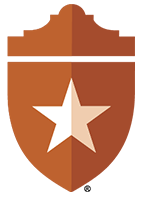 Dr. Samantha Moore was born and raised in rural central Texas. She is a member of the Fighting Texas Aggie Class of 2016, graduating early from Texas A&M University at College Station in December 2015 magna cum laude with her bachelor of science in biology and minor in neuroscience. During her time at Texas A&M, she was a Terry Foundation Scholar and completed two cancer research internships at MD Anderson.
Dr. Moore then attended the UT Health San Antonio School of Dentistry, where she earned her D.D.S with highest honors, distinction in research and distinction in dental education, graduating at the top of her class in 2020. She was highly involved during dental school, holding many student leadership roles including President of the American Association of Women Dentists San Antonio chapter and President of the American Academy of Oral Medicine San Antonio chapter, helping coordinate local dental and oral cancer screening events, providing tutoring, as well as completing research involving use of stem cells to reduce orofacial inflammation and pain. During her second year, she was awarded the Tylenol Future Care National Scholarship, which was selected "based on academic excellence, exemplary leadership, community involvement, and dedication to a career of caring for others."
She was inducted into the Mu Nu chapter of Omicron Kappa Upsilon Dental Honor Society, and earned awards to include the American Association of Oral and Maxillofacial Surgeons Dental Student Award, American Dental Society of Anesthesiology Horace Wells Senior Award, American Academy of Oral Medicine Merit Award, Award for Outstanding Achievement in Community Dentistry, RIDE Award for Student Research in Dental Education, the American Association of Women Dentists Eleanor J. Bushee Senior Dental Student Award, and Senior Clinic Award for Excellence in Clinical Dentistry.
After completing a one-year oral and maxillofacial surgery internship in 2021, Dr. Moore began her formal residency in the Department of Oral and Maxillofacial Surgery at UT Health San Antonio. She is expected to earn her M.D. from the Long School of Medicine in 2024 and complete her residency in 2027.
Dr. Moore discovered her interest in oral & maxillofacial surgery during her clinical rotations in dental school, appreciating the combination of medicine and dentistry. She is passionate about improving the quality of life of her patients through improving function and esthetics, relieving pain, and providing patient education. She is excited to continue her medical and surgical training at UT Health San Antonio.
Her interests beyond OMS include spending time with her family and friends, hiking and traveling to state and national parks, and discovering great local food.