Xinhong (Audrey) Qiu, D.D.S.
Class of 2028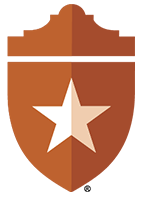 Dr. Xinhong (Audrey) Qiu was born in China and immigrated to the United States with her parents when she was eight years old. She spent the majority of her childhood growing up in Montgomery County, Maryland. She attended Wellesley College, where she received a BA in Chemistry in 2013. Throughout college, Dr. Qiu discovered her interest in dentistry by assisting her dad, a general dentist who enjoys practicing the full scope of dentistry.
After graduating from Wellesley, Dr. Qiu enrolled in the University of Maryland School of Dentistry. She graduated from dental school with High Honors in 2017 and subsequently pursued an additional year of training at the Long Beach VA AEGD in California. There, she gained abundant clinical experience in dentoalveolar surgeries.
Dr. Qiu worked as a general dentist in Maryland prior to specializing. She is drawn to oral and maxillofacial surgery because of its demand for teamwork and the significant impact it has on patients' lives.
In her free time, Dr. Qiu enjoys being outdoors with her dog (Echo), creating art, and rock climbing.