Advancing the Science of Cancer in Latinos Call for Abstracts
The Scientific Planning Committee is pleased to invite attendees to contribute abstracts for the third international conference on Advancing the Science of Cancer in Latinos to be held on February 23-25, 2022 in San Antonio, TX.
We invite abstract submissions on a range of topics in cancer care ranging from prevention to early detection and treatment, and survivorship. The overarching theme of the conference will be, addressing Latino health equity across the cancer continuum. This theme offers the opportunity to explore inter-relationships between basic research, clinical science and community level interventions to provide the best cancer care and support for Latino cancer patients, family, and survivors. The Scientific Planning Committee has identified four broad themes for all abstract submissions: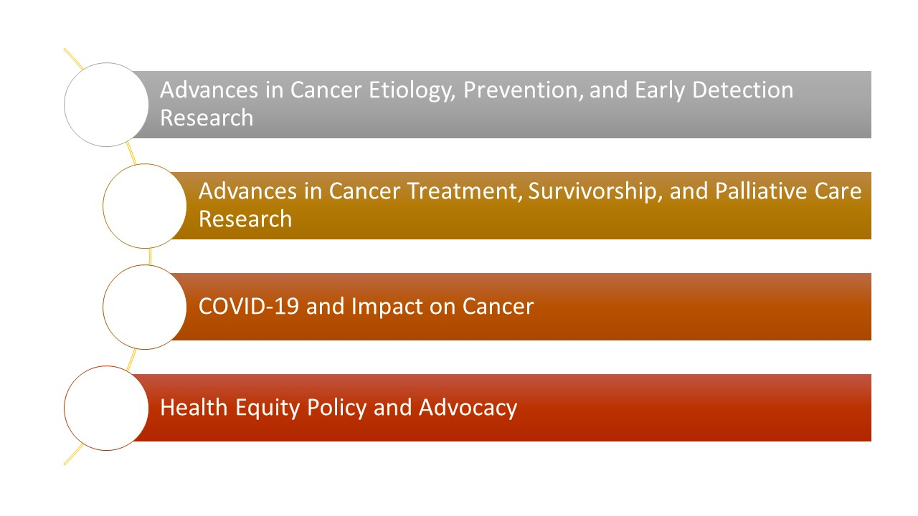 RAPID FIRE SESSION
In order to encourage participation from early career investigators and provide an opportunity and platform to present their work, the 2022 conference program will feature a Rapid Fire Session, scheduled to take place on Wednesday, February 23, 2022. This session will highlight a limited number of highly rated abstracts, as selected by the Scientific Planning Committee, represented as oral presentations only (no poster). Each presenter will give a 5-minute oral presentation followed by a general Q&A with the audience.
POSTER SESSION
All abstracts will be reviewed and scored by the Scientific Planning Committee and considered for poster presentation. Posters will be available for viewing during the poster session on Thursday February 24, 2022, where all conference attendees will be able to network informally.
SUBMISSION INSTRUCTIONS
Attendees are required to submit an abstract no later than 11:59PM CST on Monday, January 10, 2022. All abstracts must use the Abstract Template (PDF) and be submitted via email to LatinoCancer@uthscsa.edu. Please follow the instructions below. Abstracts in any other format will not be accepted.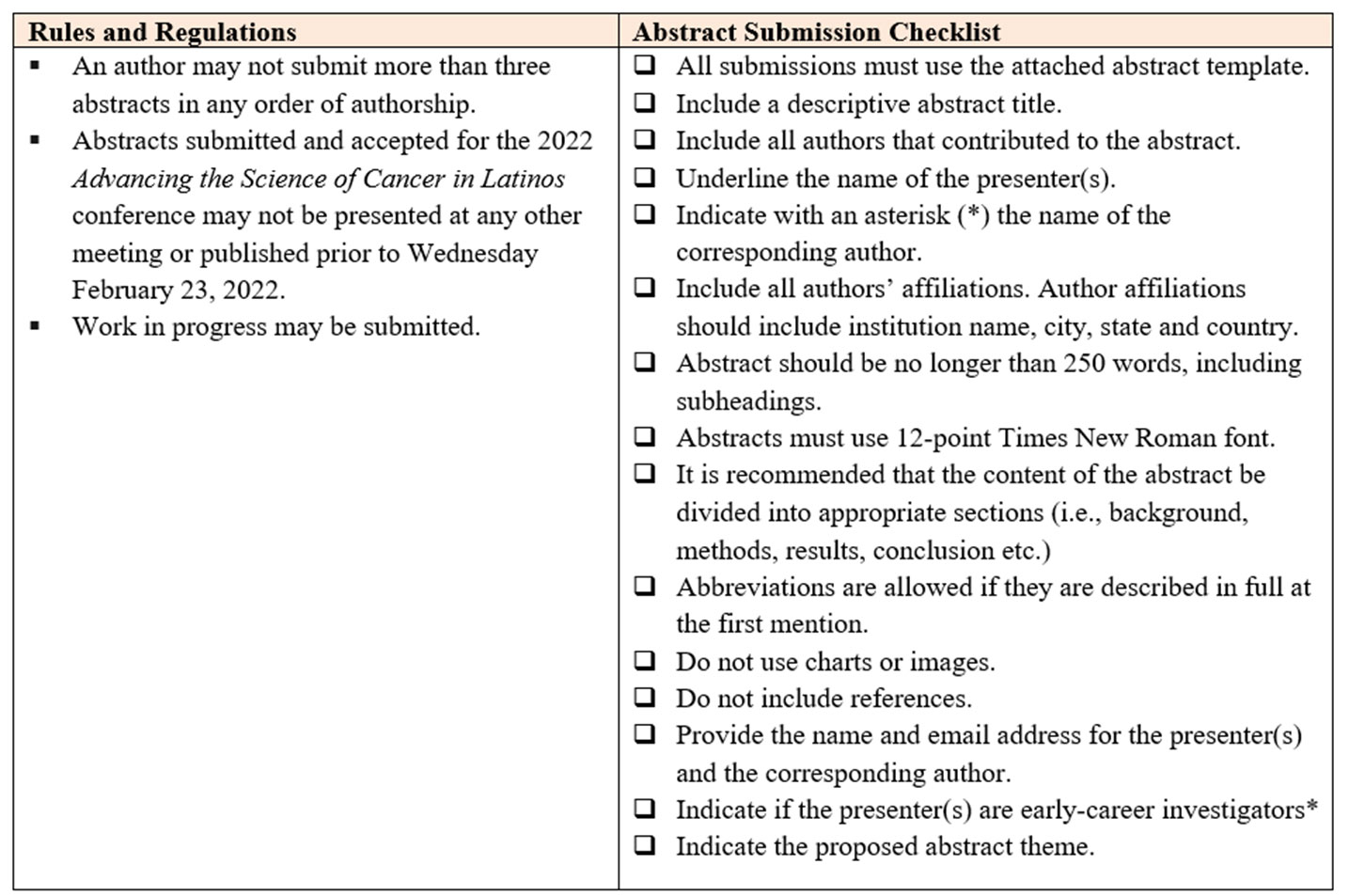 *An early career investigator is an investigator who has completed their terminal research degree or end of post-graduate clinical training, whichever date is later, within the past 10 years and has not previously competed successfully as Program Director / Principal Investigator for a substantial NIH independent research award.
NOTIFICATION OF ABSTRACT STATUS
A confirmation email including an abstract ID number will be sent upon receipt of submission. Decision notifications will be sent by Friday, January 21, 2022. All notices and instructions will be sent by email to the presenter(s) and the corresponding author of the abstract.
PRESENTATION AND PUBLICATION
Abstracts selected for the poster or rapid fire sessions will be made available on the conference app and published in the conference proceedings. Every effort will be made to reproduce the content of the abstracts as submitted, except in certain circumstances where changes may be made to comply with publication style.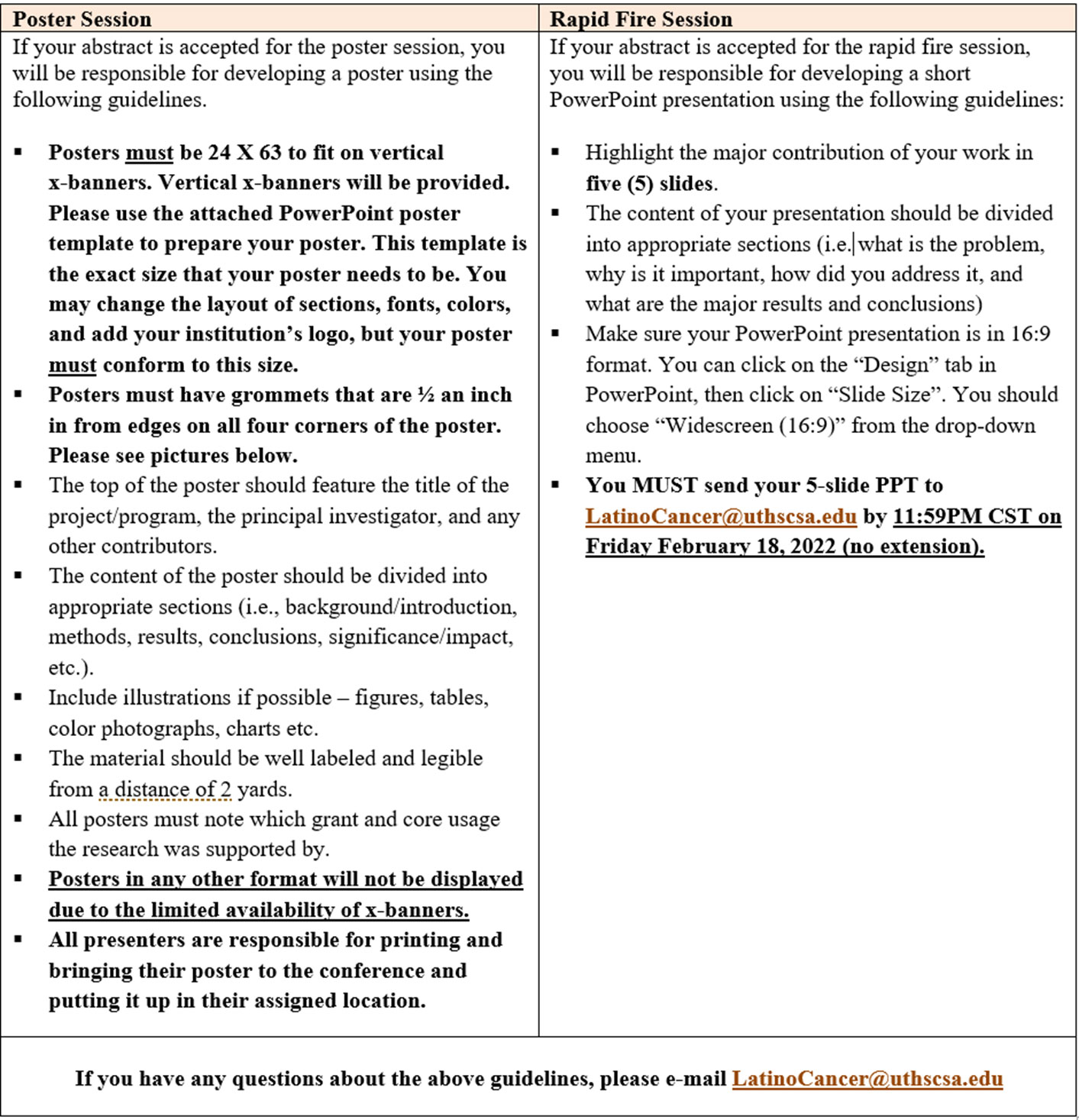 FRONT, SIDE and BACK VIEW of X-BANNER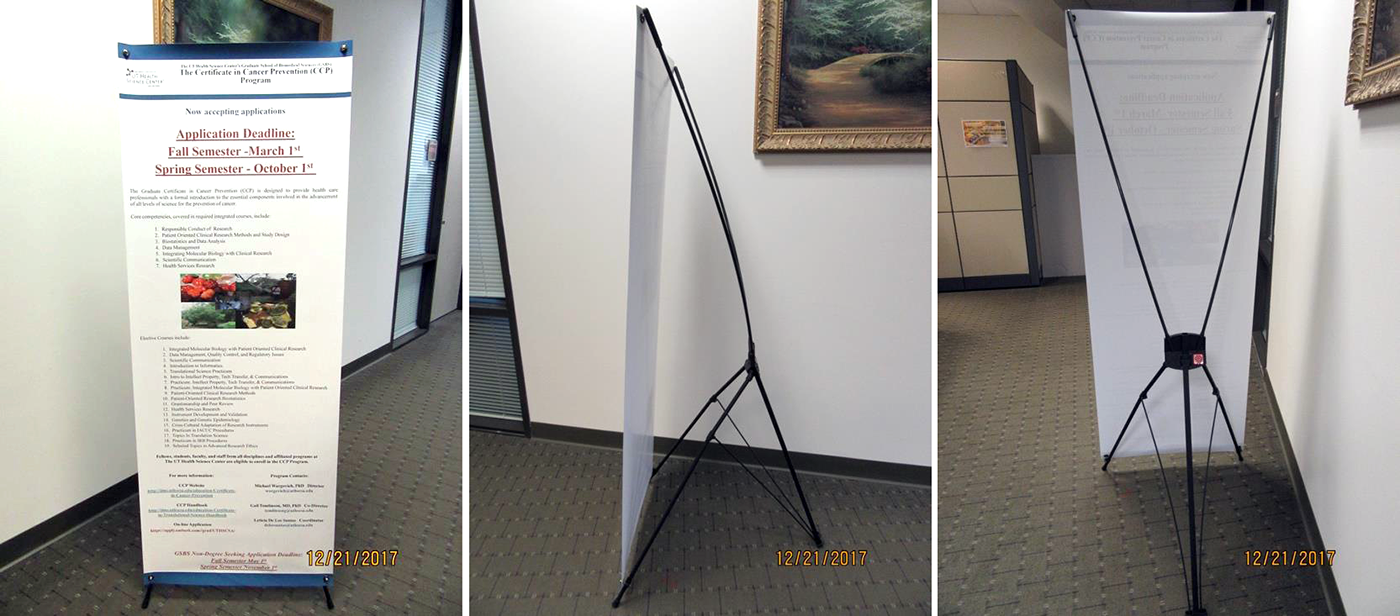 PRESENTER TIMELINE

​​