Work-Life Wellness
Graduate Medical Education
Residency and fellowship training is one of the most exciting times in life, but it also can present a variety of challenges to personal and professional well-being. Residents often experience emotional and physical exhaustion, anxiety, feelings of inadequacy, and strained personal relationships. These issues can often lead to depression, substance abuse, and even suicidal thoughts. Our resident wellness program strives to ensure that residents are both emotionally and academically successful. We provide a variety of confidential services, free of charge to our Residents & Fellows.
Services Provided
Counseling - in person, online, or via phone (free of charge to residents and fellows). To schedule a counseling appointment, please contact gmewellness@uthscsa.edu. If you already have a counseling relationship, please feel free to contact Dr. Dyurich or Dr. Prasad at the emails listed below:
Online self-screening is available for depression, burnout, anxiety, and suicidal ideation. The screening is voluntary and completely anonymous. Take the assessment today.
The following services are available 24/7 to address any behavioral health concern:  
National Suicide Prevention Lifeline:
1 (800) 273-8255 (TALK)
Crisis Text Line:
Text CONNECT to 741741
University Hospital Emergency Center
210-743-0024
For Residents and Fellows: 
Deer Oak Employee Assistance Program
866-327-2400
For Faculty: 
UT Employee Assistance Program
800-346-3549
Issues We Address
Depression
Burnout
Anxiety
Work-life balance
Anger/Stress
Thoughts of self-harm
Substance abuse
Flourishing during challenging times
For those experiencing learning difficulties in their Residency Program UT Health San Antonio Office for GME response to COVID-19: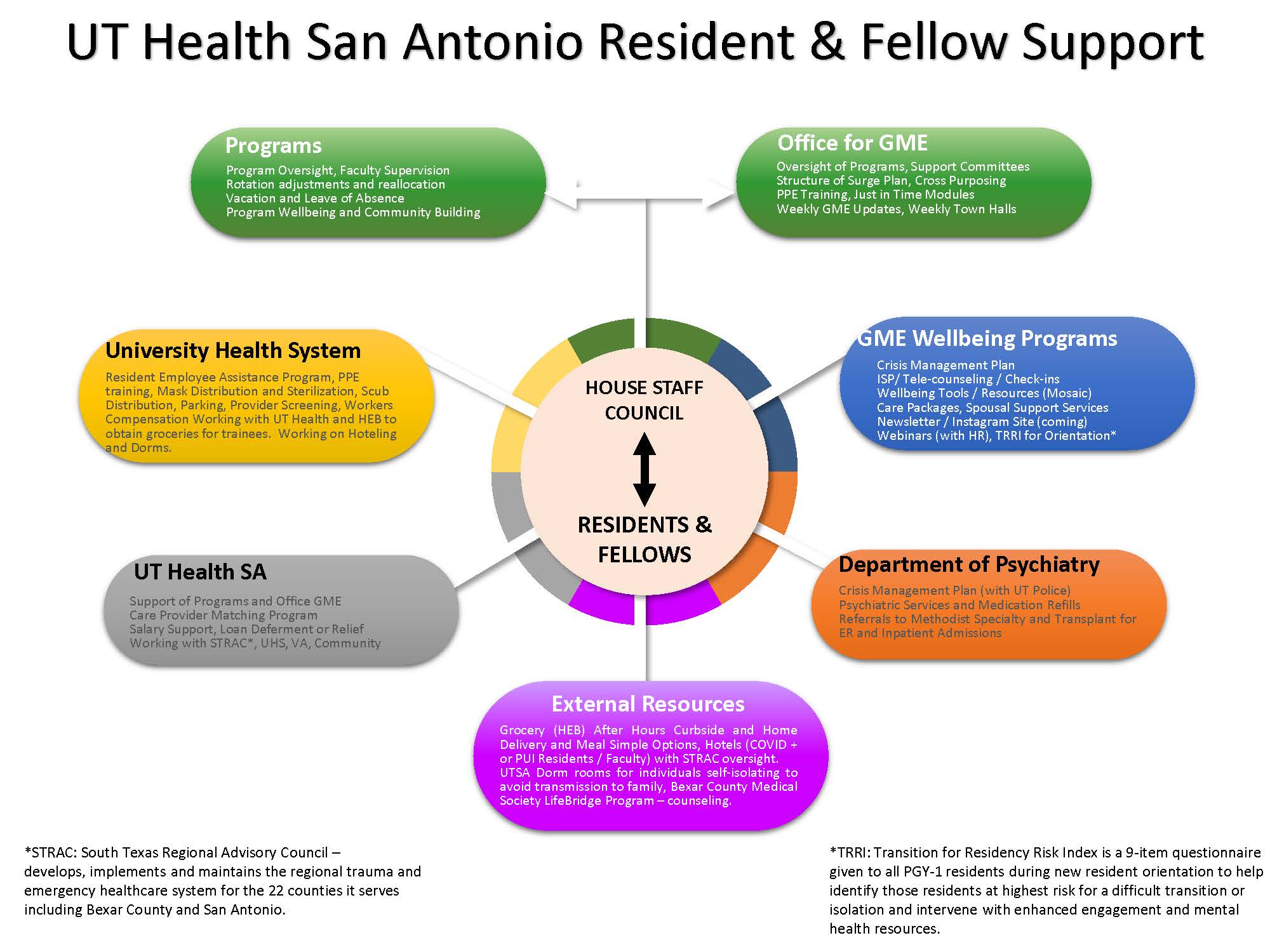 ACGME Resources Guidebook for promoting well-being during the pandemic
Additional Resources
Wellness Team
Jon Courand, MD
Assistant Dean for Wellbeing for Graduate Medical Education
Adriana Dyurich, PhD, LPC
Academic Success Consultant
Veena Prasad, PhD, MBA, LPC
Behavioral Health Consultant
Podcasts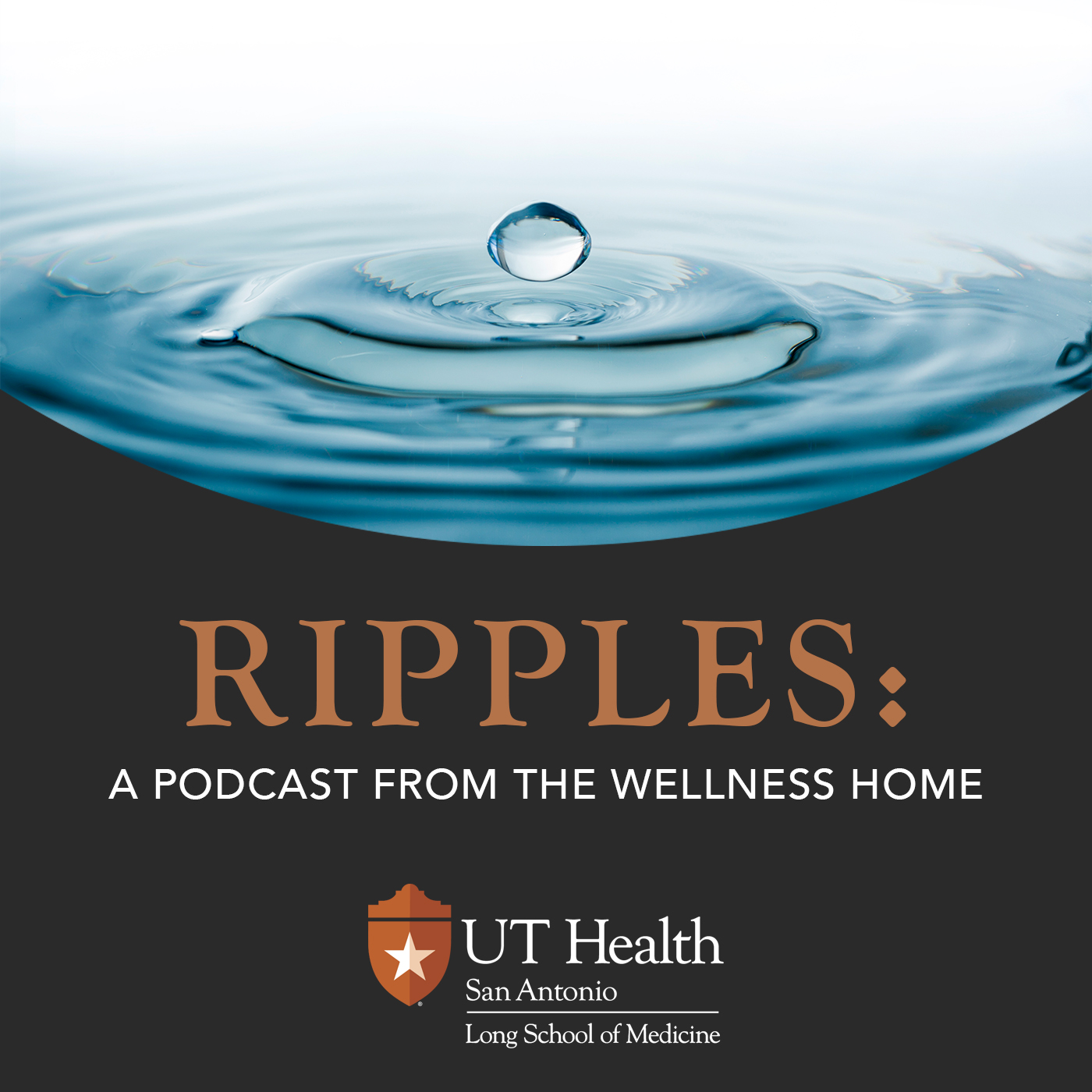 ​
The Office for Graduate Medical Education is proud to bring you Ripples: A Podcast from The Wellness Home.
Newsletters
Features