Admission at a Glance
Undergraduate Medical Education
Doctor of Medicine (M.D.)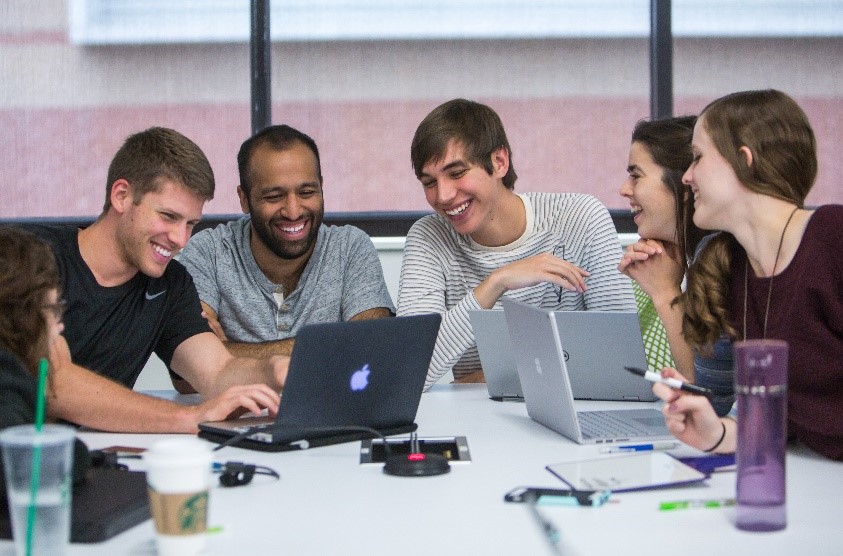 Applicants must have at least 90 semester hour credits from a United States or Canadian college or university with no grade lower than a C in required course work. Web-based applications are available through the Texas Medical and Dental Schools Application Service (TMDSAS) in Austin. Applicants must take the Medical College Admission Test (MCAT) and submit other required documents to the TMDSAS, such as letters of recommendation and transcripts, in order to have a complete application. Refer to the TMDSAS to obtain specific information about application instructions, and important dates and deadlines.
Factors for consideration
The Long SOM Admissions Committee uses a holistic review process to assess each and every application.  Balanced consideration is given to experiences, attributes, and academic metrics, and consideration is given to how the individual might contribute value as a medical student and physician. The Long SOM Admissions Committee evaluates each candidate's application to assess these elements of the holistic review and values evidence of academic strength, broad and varied experiences in healthcare, leadership and community service, and the development of an applicant's personal attributes.  Demonstration of integrity, maturity, motivation, judgment, resilience and resourcefulness is also of value.  The personal interview is a required component of the application process, invitations for which are issued by the Long SOM Admissions Committee.
Only applicants who are American citizens or possess official status as Permanent Residents of the U.S. can be considered for interview and acceptance at this time.
Learn more about our holistic review process
Technical standards and requesting accommodations
Technical standards are academic performance requirements that refer to those physical, cognitive, and behavioral abilities required for satisfactory completion of all aspects of the medical curriculum and the development of personal attributes required. In addition to technical standards, the medical student must demonstrate ethical standards and a professional demeanor in interaction with peers, faculty, staff, patients, and their families. Students should to be able to perform the essential functions listed with or without reasonable accommodation under the ADA and the ADAAA guidelines.
Technical standards for completion of the medical curriculum
Prerequisite coursework
Each required course must be completed with a grade of C or better. Courses taken Pass/Fail or Credit/No Credit do not count towards meeting the requirement. Advanced placement credit is accepted only if the school granting the credit lists the specific course(s) and number of units granted per course on an official transcript. In certain circumstances a limited amount of online course work not required for the major and not a prescribed course for application to medical school may be considered.
Online courses: Require to be from approved universities via the 6 regional accreditors (NEASC; NCACASI; MSCHE; SACS; WASCWEB). You can find out if an online school is accredited by a regional accreditor recognized by the United States Department of Education by searching the United States Department of Education database.
Acceptance to the Long School of Medicine is conditional upon satisfactory completion of all requirements as listed by The University of Texas Medical and Dental Schools Application Service. In particular, if coursework or degree completion is listed as planned in the TMDSAS application, this must be accomplished. Failure to inform the Office of Admissions & Outreach of any changes may result in withdrawal of acceptance.
| Subject | Semester credit hour requirements |
| --- | --- |
| Biological Sciences | 12 semester hours of lecture & 2 semester hours of formal lab |
| Biochemistry | 3 semester hours; may count toward biology or chemistry requirement |
| General Chemistry | 6 semester hours of lecture & 2 hours of lab |
| Organic Chemistry | 6 semester hours of lecture & 2 hours of lab |
| Physics | 6 hours of lecture & 2 hours of lab |
| English | 6 semester hours |
| Statistics | 3 semester hours |
Other requirements
The Long School of Medicine does not have a secondary application.
As of the 2020 cycle, only NEW MCAT2015 scores will be considered.
Applicants invited for interview will be required to complete the CASPer exam.
Learn more about the test and sample scenarios
UT Health San Antonio – Notice of Non-Discrimination on the Basis of Sex
UT Health San Antonio is committed to maintaining an environment free from discrimination in accordance with Title IX of the Higher Education Amendments of 1972, which prohibits discrimination on the basis of sex in education programs or activities. Visit the UT Health San Antonio Title IX Office website for more information about the University's Notice of Non-Discrimination on the Basis of Sex and the Sexual Misconduct Policy HOP 4.2.2. For questions, to submit a report, or file a complaint regarding sex discrimination or sexual misconduct/sexual harassment, contact:
Dr. John Kaulfus, Title IX Coordinator
Email:         TitleIX@uthscsa.edu
Website:     https://students.uthscsa.edu/titleix/
The UT Health San Antonio Compliance Hotline is a confidential hotline available 24/7 for anonymous reporting.
Application opens
May 2, 2022 (8AM CT)
Application deadline
November 1, 2022 (5PM CT)
Office hours
Monday – Friday, 8:00am to 5:00pm
Briscoe Library, 5th Floor, 5.501