Nightingale Podcast
About the Nightingale Podcast Series
Our Nightingale podcast series is a short series of episodes highlighting notable and famous figures in nursing who have made an impact on the nursing profession and health care delivery. This series also shares perspectives on diversity, equity and inclusion as it relates to nursing and health professionals, along with inspirational messages from our guest experts.
Florence Nightingale Podcast: Episode 1 
Dr. Collins interviews Lynn McDonald, PhD, professor emerita of sociology at the University of Guelph in Canada and a former member of the Canadian Parliament. Dr. McDonald has written extensively on the impact of women thinkers in the 18th and 19th centuries and is a leading expert on Nightingale as director of The Collected Works of Florence Nightingale. McDonald's papers on Nightingale include 16 volumes of Nightingale's books and other writings, including previously unpublished correspondence, which were gathered from more than 200 archives worldwide.
View The Collected Works of Florence Nightingale by Dr. Lynn McDonald
Florence Nightingale Podcast: Episode 2
Dr. Collins talks with Norma Martinez Rogers, PhD, RN, FAAN, professor emeritus of nursing at UT Health San Antonio. Dr. Rogers is a staunch advocate for health equity for all, particularly among underserved and marginalized communities, where health disparities are disproportionately prevalent. She is the founder and leader of the Cultural Inclusion Institute, an annual conference that focuses on racial and social justice for the most vulnerable in society, including those affected by human trafficking, child abuse and domestic violence.
Florence Nightingale Podcast: Episode 3
Dr. Collins interviews Vernell DeWitty, Vernell DeWitty, PhD, MBA, RN, a transformational leader who serves as director for diversity of the American Association of Colleges of Nursing. In this post, she advises the nation's top academic nursing leaders on building consensus and a strategic approach to diversity and inclusion. A 2014 recipient of the Mary Mahoney Award, Dr. DeWitty's career has encompassed nursing education, practice and health care administration. She previously served as director of the Robert Wood Johnson New Careers in Nursing Scholarship Program, a collaboration with the AACN, where she created and implemented strategies and resources that contributed to the academic success of underrepresented and disadvantaged students in nursing schools located in 41 states and the District of Columbia. Learn more at www.aacnnursing.org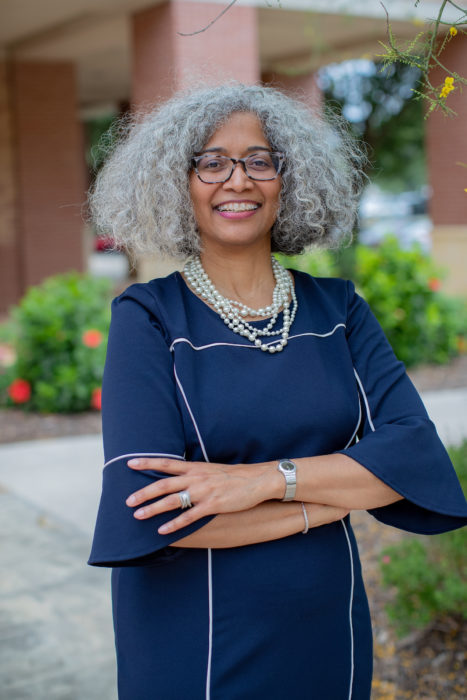 Host of the Nightingale Podcast Series
Dr. Chiquita Collins, Associate Vice President for Inclusive Excellence and Health Equity at UT Health San Antonio and Vice Dean for Inclusion and Diversity, Chief Diversity Officer at the Long School of Medicine