Student Success Staff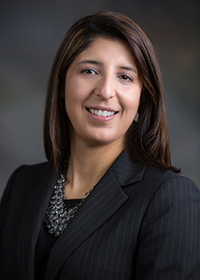 Vanessa Bográn Meling, Ed.D.
Assistant Dean for Academic Enhancement
Vanessa was born and raised in California but has called the lone star state 'home' for over 20 years. She loves higher education and believes that all students have the potential to succeed. These are a few of Vanessa's favorite things: Painting, decorating, refinishing furniture, running half marathons, and perusing on her phone; watching reality TV, giggles from her son, family gatherings, and laughter with her loved ones. These are a few of my favorite things.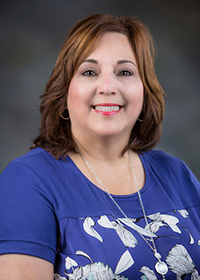 Rose Mary Padilla
Associate Administrative Assistant
Rose Mary loves her job, co-workers, and enjoys helping nursing students at the Student Success Center. She loves spending time with her three daughters, her husband, her first grandchild, and her grand-dog Nala. She also enjoys going out with friends, walking, and watching TV (Lifetime and Hallmark are her favorites). She is a simple person (self-proclaimed) that loves people.
Cody K. Chumbley, M.Ed., M.A.
Academic Success Coach/Research Assistant
When not helping students reach their goals, you will find Cody enjoying sports of all kinds. Cody's especially into English Soccer where he cheers on Arsenal FC and enjoys watching Fightin' Texas Aggie Football on Saturdays. Cody has been told he is funny and can occasionally make some good food.  In his opinion, The Mighty Ducks is the greatest movie ever made…there is no debating it.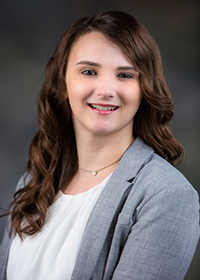 Lauren Loper, M.Ed.
Academic Success Coach
A water bug at heart, you can find Lauren lounging at the pool or floating in the river at any point of the year. When the weather gets a little too cold or her fingers get a little too pruney, you can find her sipping on coffee or a smoothie at her desk contemplating the meaning of life, tweeting about education policy, or cuddling with her two special needs cats Snoot and Brock. In the meantime, she thrives in helping students discover their true potential and make meaning of what it means to be a nurse.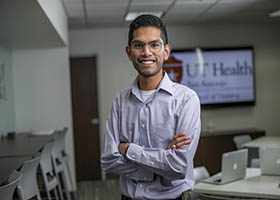 Alex Patlan, M.Ed.
Student Services Coordinator
Alex is a first-generation college student who moved away from home to pursue his college degree. He strives to be a role model for his three nephews - Brendan, Ryan, and Evan. Alex loves dogs, cheese, and ice cream even though he's allergic all of them. When he isn't at work, he's probably watching garbage TV shows that he can't look away from, listening to Walk the Moon or Coldplay, or spending time with his family in Corpus Christi. Alex's office is across the hall from the Student Success Center in 1.203, so drop by and say hi!