Want to quit smoking?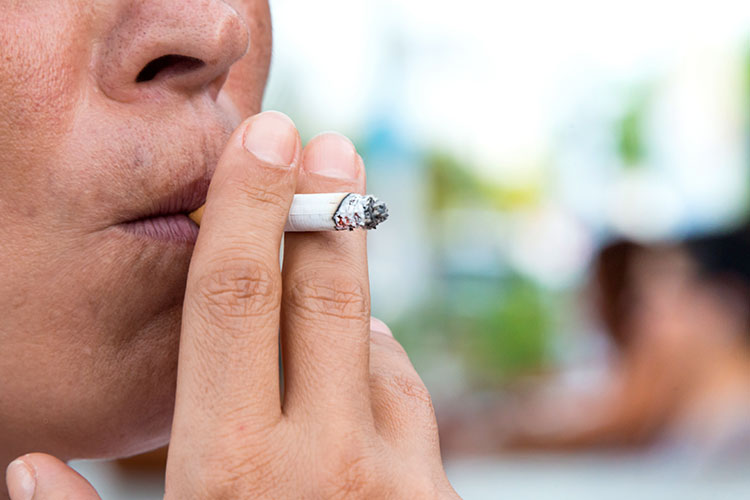 It can be difficult to break a habit, but with our support, you can do it.  
Make an appointment with one of our primary care physicians today.
UT Medicine smoking cessation classes
5 p.m., every third Tuesday
Medical Arts & Research Center (MARC)
8300 Floyd Curl Drive
San Antonio, Texas 78229
Call 210-450-9100 for more information. 
Want to start today? Make a plan.
Pick a quit date.  Circle that date on a calendar or note the event on your phone or social media. 
Let friends and family know. They can support you. Encouragement goes a long way and they can keep you on track.
List your reasons. Note why you are quitting smoking. Put a list of reasons why in places where you will see it frequently. It may inspire you; at the least, it will remind you why you are quitting. 
Remove reminders. Toss the cigarettes, ashtrays, matches, lighters. Clean the house and vehicles. Removing the smoke smell will be an incentive for you to keep it that way.
Identify your triggers. When do you reach for that cigarette? Anticipate the triggers. Do your best to remove them from your life. List everything that makes you feel like smoking, and then list what a substitute habit could be. Keep that list handy so you can refer to it when you need to find an activity to replace the urge to smoke.
Develop coping strategies. Nicotine is an addictive chemical. When you stop smoking, you remove the nicotine from your system. You will have to adjust to this change. This is called withdrawal. It can be unpleasant, but developing strategies to cope with the cravings can help you stay smoke-free. Behavior changes and medications are options; talk to your doctor about how to prepare for going smoke-free. 
Ready to live smoke-free? Visit with our smoking cessation educators.