Neuroscience Career Opportunities and Marketable Skills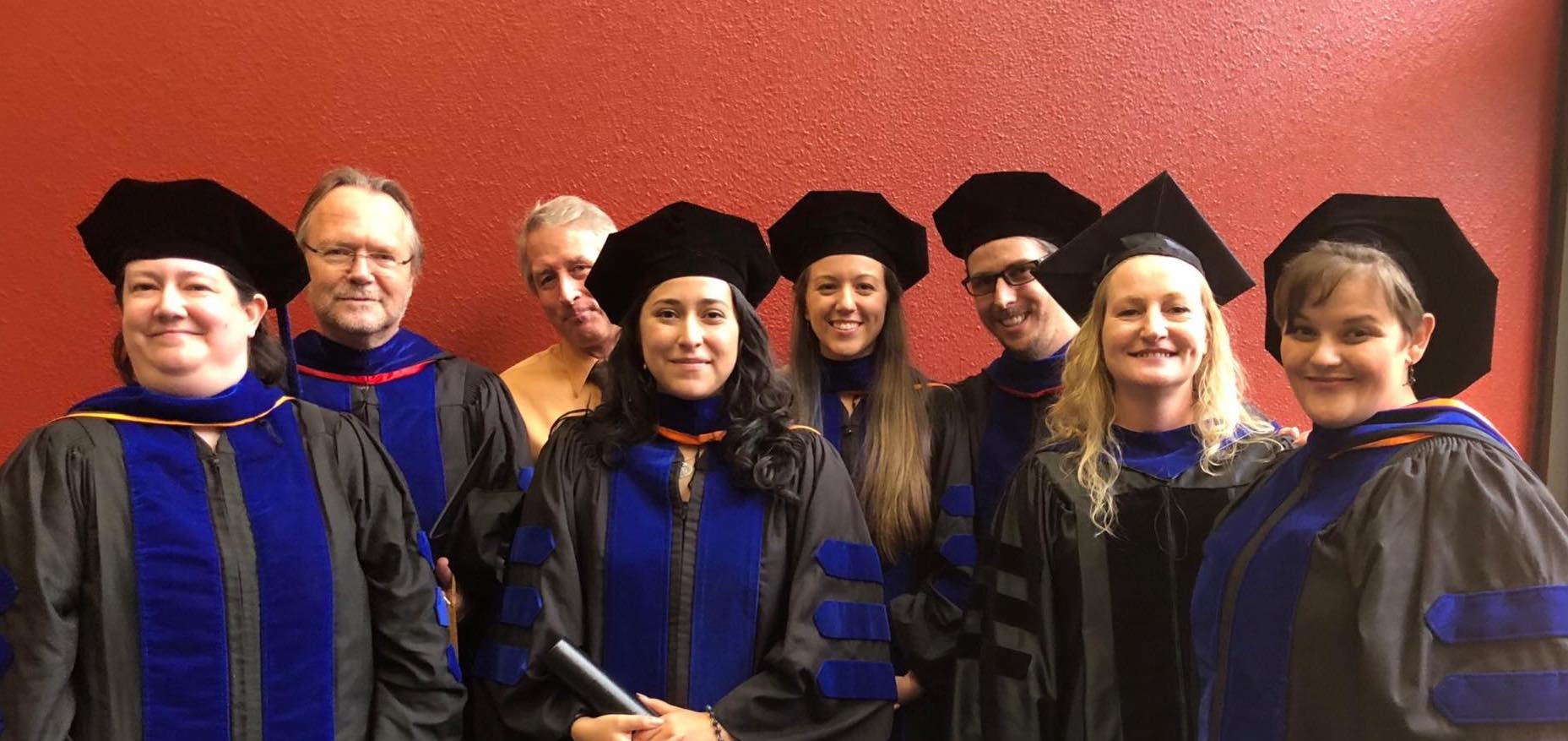 The Neuroscience Program has an 89% completion rate to degree, with an average time to degree of about 5.2 years. After graduation, nearly all of our trainees obtain high-quality, research-intensive post-doctoral positions at major research universities. Of 25 graduates in the past 10 years, 20 obtained post-docs at universities such as Emory, Harvard, LSU, Pitt, Vanderbilt, Johns Hopkins, Utah, UC Davis, Colorado, USAISR, etc.) and 3 who were M.D./Ph.D. students entered residency.
After completing their post-doc, our graduates have many options, including becoming a lab director/PI at an academic institution, pharmaceutical or biotech company, or government research facility (e.g., NIH).  Other career paths include university teaching, academic administration, patent law, scientific publishing, government work in science policy, and management in businesses related to scientific or medical products.
List of alumni can be found here. 
Marketable Skills
The Graduate School of Biomedical Sciences is proud to partner with the Texas Higher Education Board in helping students develop and build on skills employers value and seek out in job candidates.
PhD in Integrated Biomedical Sciences:
1. Management of Existing Research Data & Information
Identify, evaluate, integrate and interpret large quantities of information applicable to a given problem from multiple sources including the scientific literature and relevant databases.
 
2. Project Development & Successful Execution
Manage a research endeavor from intellectual conceptualization to successful timely completion.
3. Analysis & Problem-Solving
Identify and define gaps in scientific knowledge; and then gather information from across the biomedical sciences to synthesize experimental approaches for testing hypotheses designed to fill those gaps. 
4. Professional Collaboration
Identify opportunities to collaborate with others to strengthen experimental strategies for achieving common goals.
5. Effective Work Habits
Work with minimum supervision toward research goals and satisfying other program requirements; develop time-management and organizational skills that allow "multi-tasking" and to meet deadlines.
6. Oral Communication
Present effectively, in various venues, complex research problems and solutions to audiences of varied levels of experience and expertise.
7. Defense of Ideas - Oral
Develop oral skills of debating ideas based on scientific facts so as to defend particular interpretations and conclusions.
8. Written Communication
Write clear concise descriptions of research problems, experimental design and results so as to effectively support interpretations and conclusions.
The Office of Career Development
UT Health San Antonio graduate students have access to the GSBS Office of Career Development (OCD). The OCD provides career and professional development training opportunities including individual meetings/career counseling, workshops & seminars. The OCD also works with the Graduate School's Career Advisory Council and provides career exploration talks. The OCD provides graduate students a framework to discover next steps in their career along with resources to encourage and prepare graduate students for the future.