Orthodontics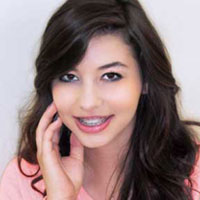 UT Dentistry's orthodontics division is actively involved in all three major areas of academic activities: teaching, research/scholarship, and service. Besides fulfilling the primary function in the area of didactic and clinical teaching of orthodontics in the predoctoral program, the division focuses on state-of-the-art education of orthodontic residents in our postdoctoral residency program, while maintaining several funded research projects in both basic and clinical research.
As one of the most progressive predoctoral orthodontic training programs in the country, our undergraduate orthodontic program places an emphasis on the role of orthodontics in the practice of general dentistry; this includes limited tooth movement to facilitate restorative procedures and periodical treatment, as well as esthetic realignment of teeth.
The orthodontic residency program stresses the importance of a balance between strong clinical training and research/scholarly activities. Our program trains residents to acquire a broad knowledge and understanding of research methodologies, growth and development, diagnosis and treatment planning, biomechanics, craniofacial anomalies, interdisciplinary dentistry, surgical orthodontics, and teaching. The types of cases treated by the residents represent a cross-section of the cases encountered in a private practice.