COVID-19 Medical Student Response Team
Undergraduate Medical Education
Doctor of Medicine (M.D.)
During the COVID-19 pandemic, over 100 medical students felt a calling to help both their medical center community, i.e. doctors, nurses, staff in the hospitals and the broader San Antonio community. In partnership with community partners and faculty leadership a medical student response team was formed, the Long-CO.
During the pandemic, the Long-CO students have volunteered hundreds of hours in COVID-19 support activities such as, developing health education materials for the community, participation in evidence-based medicine teams, collection and distribution of PPE, working in on-campus labs to create hand sanitizer and much, much more.
Long-CO project faculty sponsors
Direct COVID-19 Support
Hotlines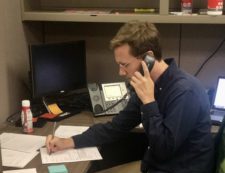 Metro Health Provider Hotline: Staff phone hotline for providers to call and get assistance with questions regarding testing and patient care


Community partner: Metropolitan Health District, Evelyn Garza and Megan Miller
Student Team Leaders: Hayley Cantway (MS3), Donald Egan (MS3), Jeremiah Gress (MS3), Rachelle Hamblin (MS4), Andrew Jeffery (MS3), Tiffany Markko (MS3), Grace McNair (MS3), Mitch Parma (MS3), Delaney Rawson (MS3), Nicholas Sako (MS3), Jennifer Teague (MS3), Nimmy Thomas (MS3)

Southwest Texas Regional Advisory Council Center: Staff phone hotline for community members around Bexar County to call and get assistance with questions regarding testing and care, collect demographic information, provide brief screening, and scheduled for testing sites.
VA Hospital Hotline: Staff phone hotline for patients of the VA Hospital to call and get assistance with questions regarding testing and care.


Faculty Partner: David Dooley, MD, Associate Chief of Staff for Education, VA
Public Health
Metro Health Epi Case Investigations support: Work with the Metro Health Epi team on case finding and contact tracing for people diagnosed with COVID-19.


Community partner: Metropolitan Health District, Evelyn Garza and Rita Espinoza

Metro Health Asymptomatic Surveillance: Work with the San Antonio Fire Department Mobile Integrated Healthcare Program (MIH) to case house-to-house throughout 10 districts within San Antonio to test and administer a brief questionnaire to residents without symptoms of COVID-19.


Community partners: Metropolitan Health District and the San Antonio Fire Department
Telehealth
Mays Cancer Hematology and Medical Oncology Clinics: Help triage "appropriate patients" to virtual visits, "walk" the patient through how to set up MyChart Epic access. For the actual visit, update the medical history, complete the HPI, and present to the faculty member in preparation for their visit with a patient.


Faculty Partner: Kate Lathrop, MD; Long SOM Department of Medicine/Division of Hematology & Medical Oncology

UHS Infectious Disease COVID Outpatient Service: Medical students (3rd and 4th years) support the ID COVID-19 team by following up on tests, conducting chart reviews, and other non-patient contact clinical activities.


Faculty Partner: Barbara Taylor, MD; Assistant Dean for the MD/MPH Program and Associate Professor of Infectious Disease

UT Health Surgical Specialty Clinics: Support patients' enrolling in MyChart and briefing patients on telehealth visits.


Clinical Partners: Casey Peterson and Jeanette Hernandez

VA Palliative Care Unit: Support palliative care service by providing guidance to patient's families on how to use technology to connect with loved ones.


Faculty Partner: Sandra Sanchez-Reilly, MD; Associate professor of geriatrics and palliative care
Temperature & Symptoms Screening
Staff checkpoints to assist in checking temperatures and other symptoms of all visitors.
Locations: University Hospital, UT Health San Antonio Long Campus
Non-Clinical Support
A collaboration between the Undergraduate Medical Education (UME) Office and the Center for Medical Humanities & Ethics (CMHE).
Support for Healthcare Workers
Collection and Distribution of PPE: Assist Long SOM Office of Research with collection and management of personal protective equipment.


Partners: Jennifer Potter, PhD; Vice Dean for Research and Courtney Peebles, Manager of Research Operations

Creation of Hand Sanitizer: Assist faculty in the labs with creation of hand sanitizer in support of front-line workers.


Faculty Partner: Christi Walter, PhD; Professor/Chair Cell Systems & Anatomy

Family Care: Provide childcare for faculty and staff needed as "essential" workers.


Partners: UHS Family Caring for Family and UT Health San Antonio
Charitable/Social Services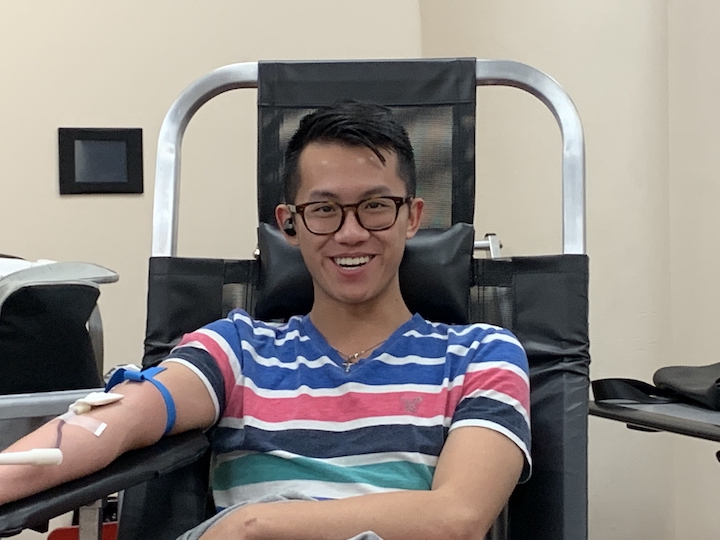 Blood Drives
Faculty partner: Dr. Leslie Greenbon, Interim Medical Director of Tissue Services
Want to get involved?
If you are a current Long School of Medicine student and would like to become involved with the response team, email Stephanie Gutierrez (gutierrezsr@uthscsa.edu) for more information.