Academic Enhancement
Undergraduate Medical Education
Doctor of Medicine (M.D.)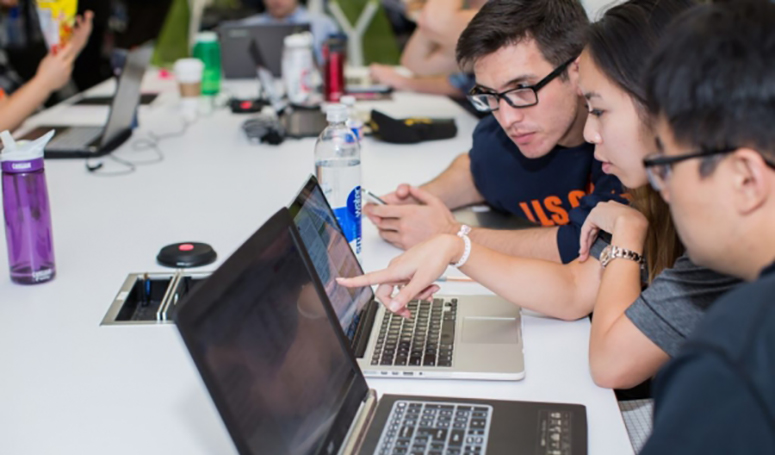 The Office of Student Affairs offers academic enhancement programming for students seeking assistance with their academic skills. There are several ways in which students may receive this assistance.
Tutoring
Both study skills and content tutors are available for students who are having academic difficulty. Students are paired with knowledgeable peer tutors based on needed assistance. Study skills tutors are second-year medical students, assigned to help incoming first-year students with time management and study skills. Content tutors are fourth-year medical students who help first and second-year students who are having difficulty understanding the course material.
Study Skills Workshops
All first-year medical students have the opportunity to participate in Study Skills Workshops held throughout the year. The workshops cover topics including time management, using learning objectives, creating concept maps, exploring creative study methods, and others. Students are encouraged to attend these workshops to develop study and time management skills, which will benefit them throughout their medical school years and beyond.
Individual Meetings with Student Affairs
Students experiencing academic difficulty can schedule a meeting with the Student Affairs team to assess study and time management skills, which will help a student create a plan for academic success.
Office hours
Monday – Friday, 8:00 am to 5:00pm
Dolph Briscoe, Jr. Library, 5th floor
Map to Our Office
Drop-in Advising Hour
Normal campus operations – Every Wednesday from 1-2 pm in Howe Conference Room (Library)
During COVID closures – Every Wednesday from 1-2 pm on Drop-in Advising Microsoft Teams