Professional Identity Formation
Undergraduate Medical Education
Doctor of Medicine (M.D.)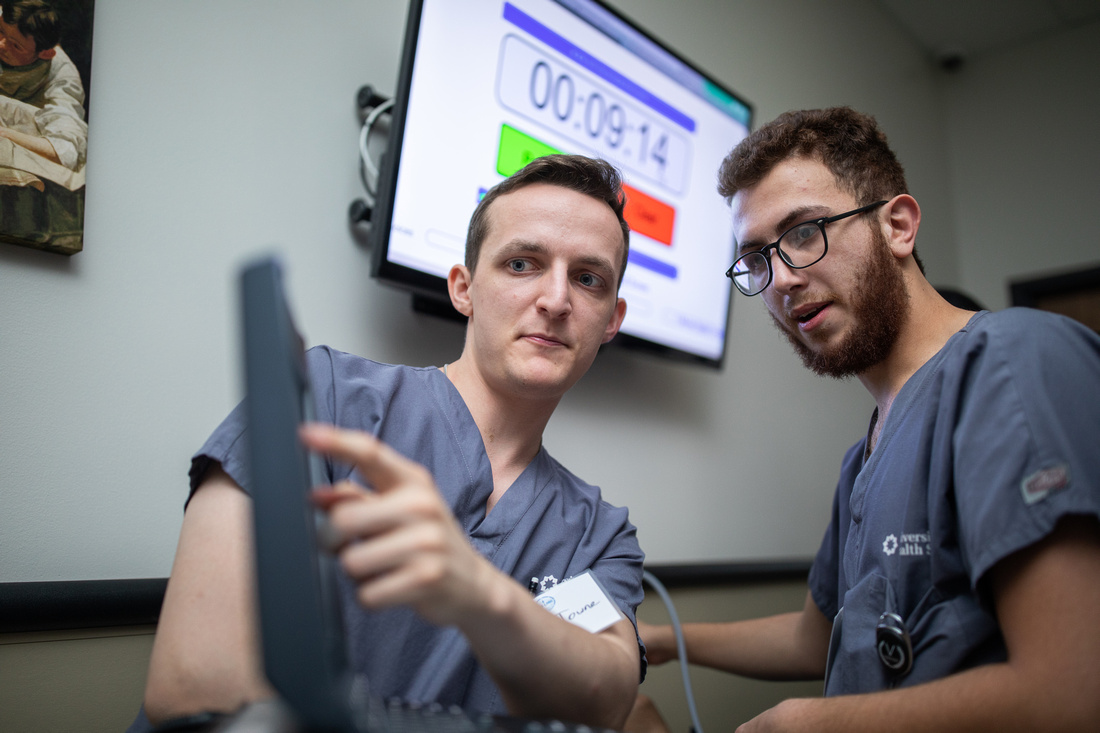 Professionalism in medical education and practice remains one of the cornerstones of health care.  Endorsed by enumerable professional groups, including the Accreditation Council on Graduate Medical Education (ACGME), the ABIM's Medical Professionalism in the New Millennium: A Physician Charter delineates fundamental principles and 10 commitments that guide physicians in both training and practice.
ACGME Definition of Professionalism – As manifested through a commitment to carrying out professional responsibilities, adherence to ethical principles, and sensitivity to a diverse patient population.
Using the ACGME Definition of Professionalism, the University of Texas Health Science Center at San Antonio Long School of Medicine challenges students to aspire to the highest standards of professionalism throughout their transformative journey of being a competent, ethical physician.
Involvement in student leadership plays a big role in professional identity formation. Review leadership opportunities* available through the Long School of Medicine. *Opportunities subject to change.
Codes & Charters
Resources
Articles
Office hours
Monday – Friday, 8:00 am to 5:00pm
Dolph Briscoe, Jr. Library, 5th floor
Map to Our Office
Drop-in Advising Hour
Normal campus operations – Every Wednesday from 1-2 pm in Howe Conference Room (Library)
During COVID closures – Every Wednesday from 1-2 pm on Drop-in Advising Microsoft Teams